We're Getting Live Action 'Beauty and The Beast'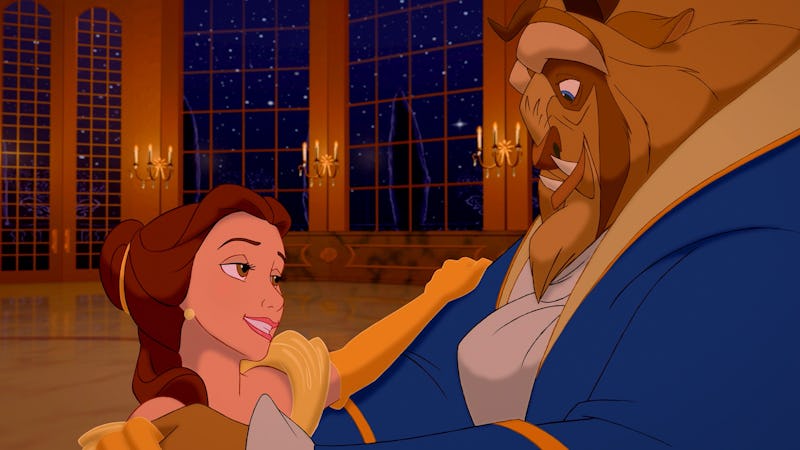 Well, this was only a matter of time coming, really, but thanks to the success of Disney's live-action take on the story of Maleficent — which has taken in more than $170 million worldwide during its opening weekend — the company has confirmed that director Bill Condon will be helming this latest, featuring real people (not cartoons) retelling of the classic fairy tale — one of our personal favorites — Beauty and the Beast .
It's one of several adaptations planned for the Mouse House, which has already seen Maleficent and Alice in Wonderland do well, and a plan for Cinderella, Alice: Through the Looking Glass, and The Jungle Book on deck for the live-action treatment after that.
Condon's work is likely well-known to you, as he's helmed both The Twilight Saga: Breaking Dawn - Part 1 and The Twilight Saga: Breaking Dawn - Part 2 in addition to The Fifth Estate, Dreamgirls, and Kinsey. So clearly — the man knows his way around an epic story or two.
Not that he'll do the writing — Evan Spiliotopoulos is working it on that front (he's written several of Disney's direct to video sequel stories — but with a story as grand as that of Belle the Bookworm and her indeterminable beast, the person at the helm will need to have experience with grand visions and large-than-life storytelling.
The only questions that really remain are then: who's going to play Gaston? Lumiere? Cogsworth? Babette? Pip? Maurice? CHIP?! Will Angela Lansbury play the real, live Mrs. Potts (oh please say yes: PLEASE!)? We're dying — D-Y-I-N-G — to find out. There must be more than this provincial life!
Image: Disney