Italian Tour Bus Crash Kills at Least 38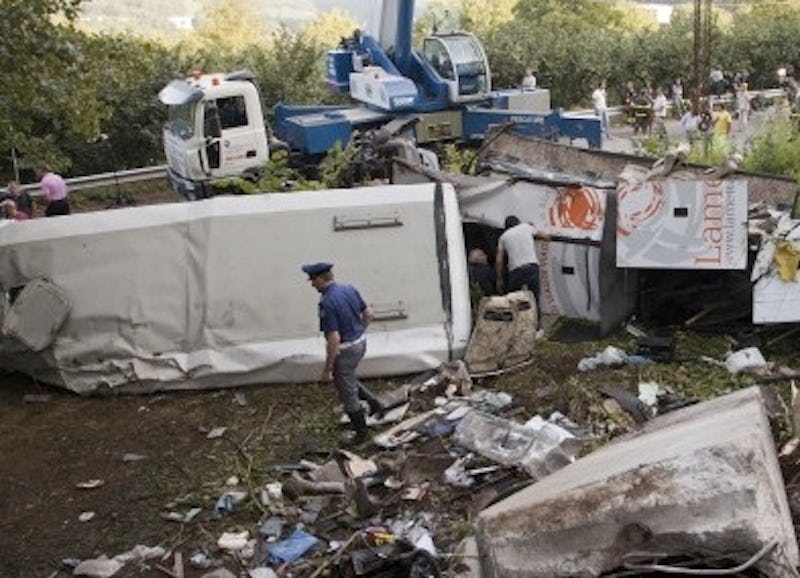 At least 38 people were have been confirmed dead since an Italian tour bus lost control and hurtled into a ravine Sunday. It was one of the deadliest road accidents in the country's history.
The bus was carrying passengers home from a weekend pilgrimage to Naples when it veered off-course in a patch of slow, downhill traffic. It collided with 11 cars before bursting through a barrier and falling over 100 feet into the wooded area below. Prosecutors are asking for an autopsy of the bus driver, who was among those killed, to try to better understand what happened in the moments before the crash. Investigators have also found debris from the bus almost a mile away from the scene of the crash, however, leading many to believe that mechanical issues are to blame.
Ten additional victims, including several children, are receiving emergency care in a nearby hospital.