How People Are Thanking The Seattle Shooting Hero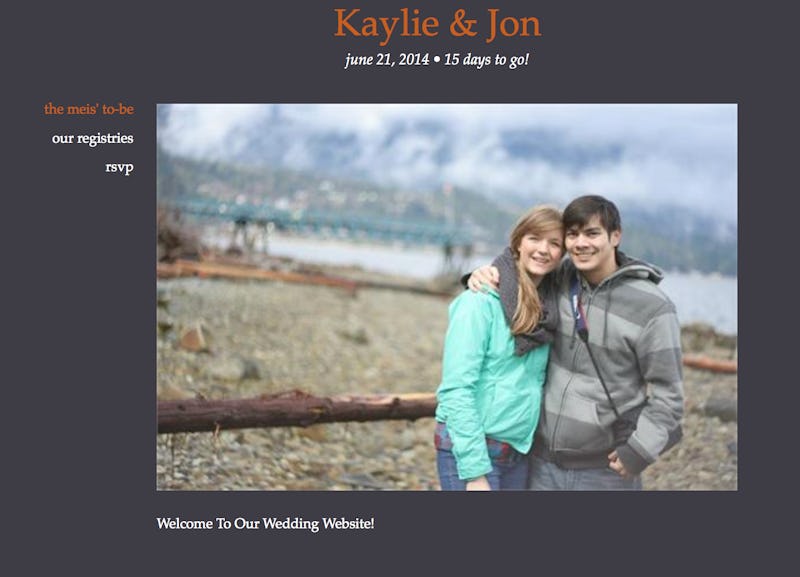 The man who probably prevented more deaths at Seattle Pacific University on Thursday was being thanked all over the Internet on Friday. Jon Meis, a hero in the SPU shooting, had his wedding registry fulfilled by anonymous donors seeking to help him and his soon-to-be wife with their new life together, the Associated Press reported. The couple is getting married on June 21.
Meis, a 22-year-old hall monitor in Otto Miller Hall, quickly pepper-sprayed the gunman before the person had time to reload his shotgun. Then, according to The Seattle Times, Meis tackled the shooter as others stepped in to help. His roommate Matt Garcia praised Meis' quick thinking on Twitter after the incident.
I'm proud of the selfless actions that my roommate, Jon Meis, showed today taking down the shooter. He is a hero.
He was soon joined by a chorus of people wanting to thank Meis and show their support. At some point, well-wishers found a link to the wedding website of Meis and his fiancée. Then they spotted the registries, filled with modest requests for items at Target and Crate & Barrel. The Crate & Barrel registry was completed bought out before the morning was over. Here's a link to the Target registry if you're interested in chipping in.
Twitter users encouraged others to buy up the items on the registry as a way of thanking Meis. The most expensive item the two asked for from close friends and family is a $99.99 food processor.
Meis' family and Garcia, his roommate, asked the media to give them privacy in the wake of the shooting, which led to the death of a victim. But friends told The Seattle Times that they were not surprised to find out he'd stepped in.
One family friend, Melissa Engstrom, pointed out that Meis did what he did despite the upcoming wedding.
He is very quiet, very devoted to his family. He had a lot to lose. He is getting married this summer.