The Best Of Her headband collection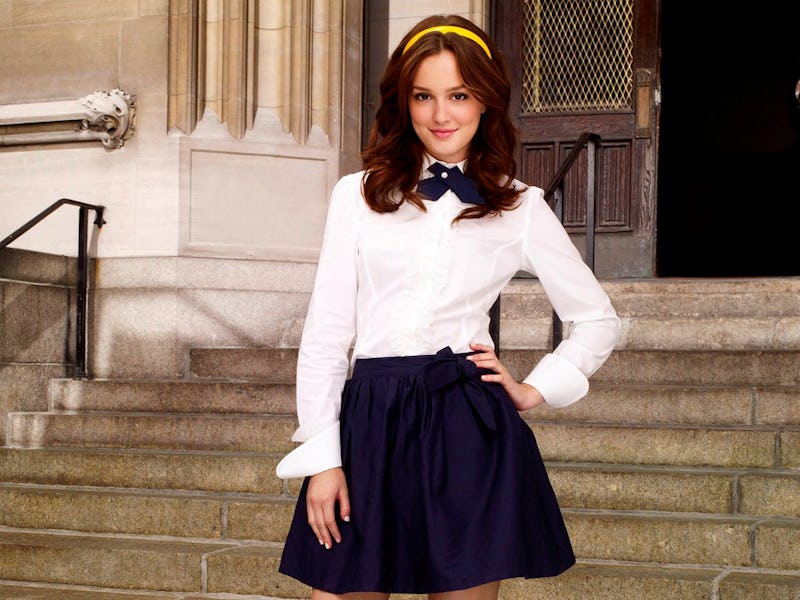 She's the sassy overachiever with a handful of puns ready to aim at any enemy that dares to cross her path. I am talking of course about the unforgettable force to reckon with, Blair Waldorf. This feisty Upper East Sider dreaded playing runner-up to her best friend Serena van der Woodsen, so she made it a constant challenge to try to beat her at everything.
The main thing these two Gossip Girl characters consistently had in common was their incredible ability to always look fabulous. Sure, their over-the-top lavish lifestyles had a heavy hand in their attire, but you can't deny it takes talent to put together even the most luxe closet of designer pieces into such flawless ensembles 24/7. Whether accessorizing for a day at Constance, or finding the perfect gown for a ball, Serena and Blair were a duo that dazzled.
Queen B stuck to her own personal tastes, but for many seasons her main fashion staple was a wide range of adorably perfect headbands. The complexities of this most critically acclaimed character of the Gossip Girl series are too detailed to draw out, but what we can do is have some fun taking a trip down memory lane and see once again, all of Blair's best hair pieces.
1. THE PERFECT MATCH FOR HER SCHOOL UNIFORM
This wasn't the only headband she wore to school, but the big red bow certainly became one of her most memorable looks.
THE BLING THANG
A headband fit for a Queen B.
Image: Tumblr
THE ROMANTIC KNOT
I had to add in a little Chuck Bass. It's only fair.
Image: Tumblr
THE LOW KEY BLING
She started off small, and then...
Image: Tumblr
THE PERFECT TIARA
It was only a matter of time before this girl placed a diamond band around her head.
Image: Tumblr
THE WRAP UP
If you can't find the right headband, try for the perfect head wrap.
Image: T umblr
THE DOPPELGÄNGER
Once in awhile, Queen B allowed S to wear a headband at school too! See, she wasn't all bad.
THE STATEMENT PIECE
She certainly wasn't one to blend into a crowd.
Image: Tumblr
THE FLORAL PHASE
It's very important to make sure your headbands are completely in season.
Image: Tumblr
THE BIG BOW
She had to have at least one.
THE BABY BOW
For her sweetest moments.
Image: Tumblr
THE HEART BREAKER HEADBAND
A headband with bad memories attached to it — the worst kind!
THE BURST OF COLOR
No color, gem, shape, or pattern was too much for B.
THE FINAL CROWN
This Gossip Girl vet ended the show the way she started it: With the perfect accessory. Love...while wearing a headband.
Image: Tumblr
Images: The CW