5 Factors To Consider Before Making a Splurge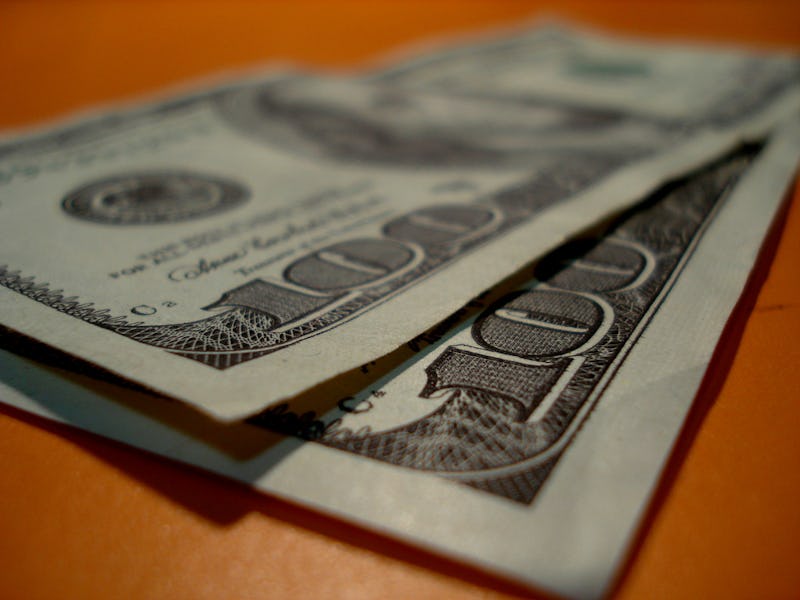 How do you know when you've crossed the threshold from childhood into adulthood? Is it when you graduate college? When you get your first job? When your parents start giving you gift cards instead of actual gifts? There is, of course, not one indicator for when you suddenly and magically become an adult. Rather, there are a series of mature, well-thought out decisions that eventually make you leave Neverland.
It might seem silly, but one of those decisions is making your first big splurge with your own money. It indicates financial independence, thought for the future, and commitment. You're no longer just purchasing throwaway pieces from Forever 21 and H&M. You're building a wardrobe that'll last you far, far into the future, a place that, just a year ago, felt scary and overwhelming, but now is starting to feel exciting.
Whether you're eyeing a pair of Louboutins, a Proenza PS1, or a DVF wrap dress, your first big purchase should be considered carefully. Below are five tips to keep in mind before you hand over your credit card.
1. Stick to classic and timeless designs. Yes, it's tempting to buy a neon Céline bag, but unless you're considering a career as a fashion blogger, you might want to pass. Instead, go for timeless pieces in more classic colors. If you're making a splurge that big, you're going to want to keep it for the rest of your life. And, hey, maybe you will end up as the kind of 50-year-old who rocks a lime green handbag, but do you really want to commit to such a lifestyle now?
2. Find a few different options before you make the big purchase. You shouldn't just buy the first item that gives you heart-eyes. Do your research and find three to five items that match what you're looking for. Polyvore or Shopstyle are great resources for finding pieces that much a basic description. All you have to do is type "black leather handbag" or "nude stilettos" into their search fields, and, boom, hundreds of options.
3. Be honest about your finances. You got a job! You're buying your groceries and paying your rent! Woo! But, unfortunately, that doesn't necessarily mean that you're financially stable enough to buy a $3,000 bag. Your choices: Find a cheaper version of what you're looking for or wait it out. No material item, no matter how much you love it, is worth being financially irresponsible for.
4. Calculate the cost per wear. If there's an item you're on the fence about (It's expensive, but not necessarily out of your range), then calculate the cost per wear. If you'll only wear the item once in a blue moon, it might not be worth it. But if it's something you'll wear and use every day — like the perfect work bag — then it might be worth spending more than you usually do.
5. Make sure it suits your style. Have you ever purchased an item simply because it embodied the woman you sometimes wish you were? That's fine when it's a $12 printed mug at Anthropologie, but when it's a big-ticket item it's not so OK. Don't get some stuffy, serious piece simply because you hope to one day be the kind of woman who wears it. Get something that is sophisticated, but still embodies your personal style.