Coach Wants To Be One Of The Cool Kids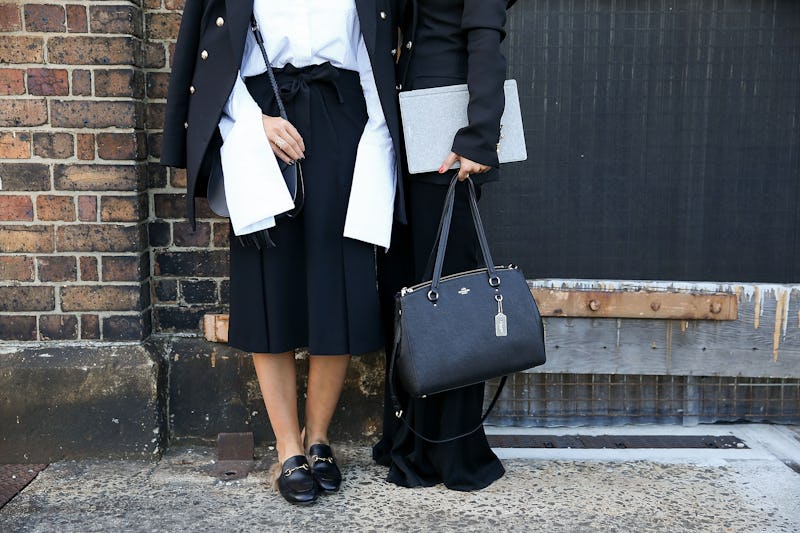 Caroline McCredie/Getty Images Entertainment/Getty Images
If you associate Coach with old school prep, vibrant spring blooms and effervescent young things clad in neon colors, it may be time to reevaluate. With Stuart Vevers commanding the company as Executive Creative Director, an announcement which was made in 2013, the brand is beginning to venture into new, edgier territory. The Bottega Veneta, Loewe, and Mulberry veteran has brought his unique, modern perspective to the brand, with the goal of turning Coach into the next utterly covetable fashion label.
Granted, Vevers is not attempting to create Coach into the next Saint Laurent or Rodarte; rather, his new designs represent a kind of updated grunge combined with a Downtown New York aesthetic which is meant to appeal to today's fashionistas.
In visual terms, this means letting go of Coach's saturated, neon shades and traditional silhouettes, and moving towards pieces with a bit more grit and interest to them. Leather, chunky knits, and plaid are all fair game, as are offbeat leather high tops and sepia-toned, '70s-inspired shades. Though Luis labels the look "Modern Luxury", it seems as though "Avant-Garde, Accessible Bohemian" may be the brand's new reputation. Watch out, Marc Jacobs, because there's a new cool kid label in town.
Images: Coach/Twitter