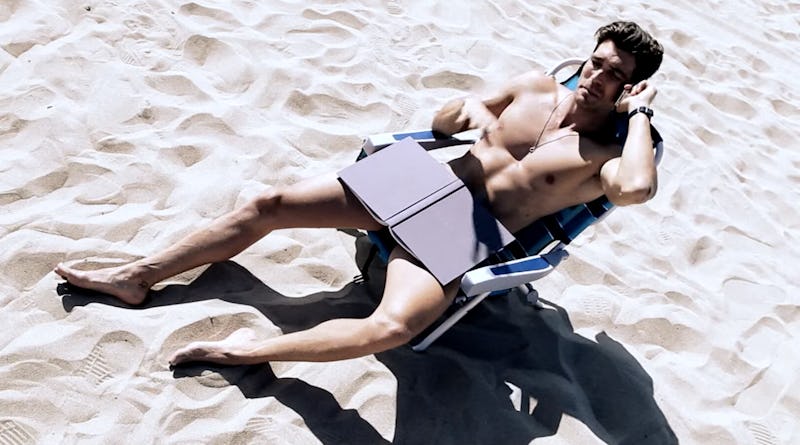 The Cannes Lions festival, which celebrates the professional work of those in the communications industry, screened Alberto Belli's "It's Not Porn, It's HBO" video at the Saatchi & Saatchi New Directors' Showcase on Thursday. The video offers some clever commentary on the state of today's entertainment industry, and it's pretty hilarious to boot.
The video is a montage of several amateur actors — an array of gleaming hunks and skinny bitties — gushing to their friends and family about the roles they have recently scored. As each actor describes the opportunities they have been offered, it becomes clear that they have all been cast in hard-core porn films. The actors' naiveté, combined with their undying enthusiasm, is what makes the film so funny. It appears that the film is a testament to the desperation of a generation of unemployed actors.
Speaking about the inspiration for the film, Belli told Shoot:
"I had heard a lot of stories from friends who are actors about the stuff they have to do on auditions. Then I was watching TV one day and I wondered about a girl in a sex scene. What would she tell me if I asked her how she got the role? I thought it would be funny to play with that concept."
An additional dimension of the film is revealed to viewers when we realize that this is a parody of HBO's slogan, "It's not TV, it's HBO." "Sweetie, you just got a role in a porn," a a friend gently conveys. "It's not porn! It's HBO!" replies the actress.
Rumor has it that Belli will be expanding beyond the parody genre and trying his hand at actual advertising. Given his clever eye, originality, and sense of humor, he is likely to succeed.
Images: albertobellichannel, HBO