Here's What Jesse Camp Looks Like Now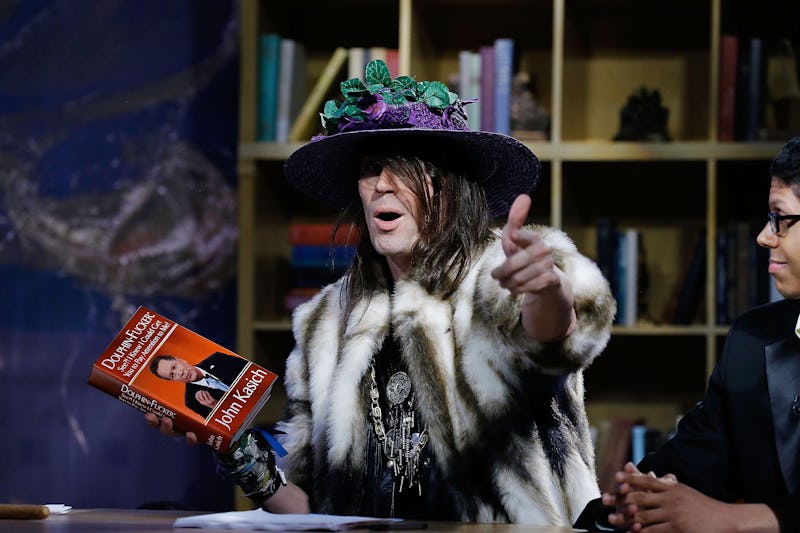 John Lamparski/Getty Images Entertainment/Getty Images
Back in 1998, MTV aired a series called Wanna Be a VJ because, and some of you youngins might not know this, being an MTV VJ was a very highly sought after job back in the day. On the show, contestants competed to become a VJ (video jockey, duh) and viewers at home voted for a winner who would get to co-host TRL. The man who won the first season, Jesse Camp, left the spotlight after his... uh, reign, but on Thursday night he came out of nowhere shocking fans of late 90s MTV and confusing everyone else. Jesse Camp was spotted at a "Free the Nipple" fundraiser — a valid reason to walk a red carpet at long last — and so now we all know what he looks like these days. And his hair is much, much flatter.
Camp, who was 19 when he won the show, is now 34 and he's now rocking a toned down version of his signature style. Camp was with MTV for two years and even hosted his own short-lived show Lunch with Jesse. Since then, Camp has been involved in an extremely wide array of activities including starting a band called Jesse & the 8th Street Kidz, working at a pet supply store, working as a telemarketer, hosting 90s themed parties, appearing in a music video for the band The Virgins, and then there was that time TMZ recorded him ordering eight-balls of coke from a drug dealer. Let's just say he's had a... vibrant life.
So do you wanna see what Jesse Camp looks like today? Here ya go:
I don't know about you, but I'm definitely getting a Jon Bon Jovi vibe.
Image: Melissa Chase/Twitter