What Does He Look Like Now?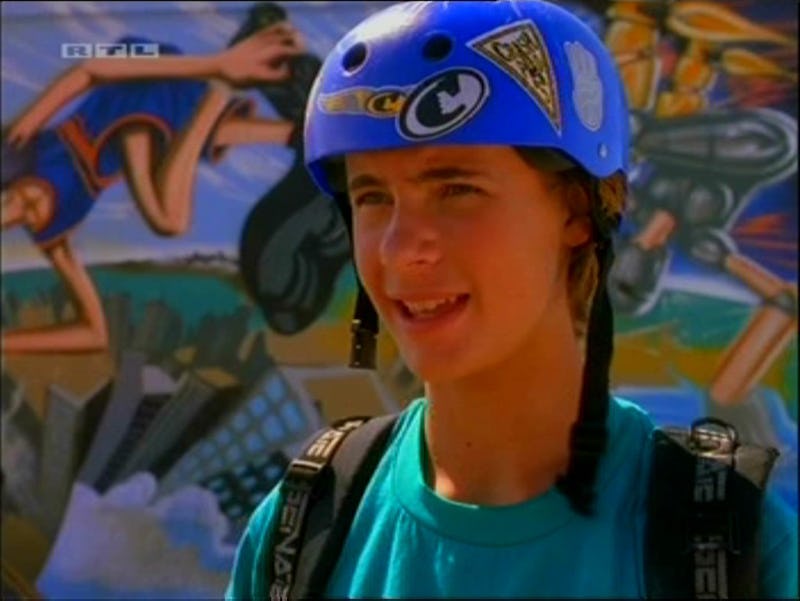 Long before Miley Cyrus became Hannah Montana (let alone twerked on Robin Thicke) Disney Channel's most gushed over celebrities were the stars of the Disney Channel Original Movies. A Disney Channel staple — one they seemed to play every two weeks since its release in 1998 — was inline skating movie Brink! Brink! told the story of Andy "Brink" Brinker, an inline skater who must decide between joining a corporately sponsored inline skating team of sticking with his "Soul Skaters." Yes, the movie was basically a gigantic commercial for rollerblades (which I still think are super cool, you guys) but the real pull of the film was the ultimate '90s DCOM star, Erik Von Detten.
Von Detten was the floppy-haired surfer dude who made everything he did look effortlessly cooler, and he was everywhere in the '90s and early 2000s. In addition to his starring role in Brink! Von Detten co-starred in the Disney Channel series So Weird as Clu Bell, a paranormal-investigating teen. In 2001 he played the hot-but-dumb jerk in The Princess Diaries and, later, joined the cast of short-lived TV series Dinotopia and Complete Savages. Later on his career he joined the also short-lived ABC sitcom on the TGIF lineup, Odd Man Out, where he starred as the only guy living in a family of women. The show used Von Detten to promote itself, featuring commercials that showed teenage girls screaming "EVD!!!" and not much else. (The show lasted 13 episodes, but don't blame the advertising campaign — it's EVD, you guys!!!)
Though you've heard Von Detten's voice in a ton of projects — from Toy Story (he played the nefarious Sid in all three films!) to Family Guy — the last time he appeared on screen was in a 2008 episode of Bones. So what does Von Detten look like now? Luckily, he hasn't lost any of his SoCal surfer looks. Here's a photo of Von Detten from the Toy Story 3 premiere... which he attended with his son!
I want to applaud Von Detten right now for keeping every lock on his head intact. There's just no reason to challenge perfection, and that's absolutely what that hair is. Outside of the kid holding onto his hand, it really doesn't seem like Von Detten has aged at all. I mean, here's him getting into an aggressive staring contest in Brink!:
...And here's him as an adult:
It's actually kind of amazing. He's either borrowing Paul Rudd's anti-aging potion or inline skating does wonders for ones complexion. Either way, I'm thrilled to see that my DCOM crush hasn't changed a bit.
Images: Disney Channel, Wetpaint