Here's How to Glow Like a French Woman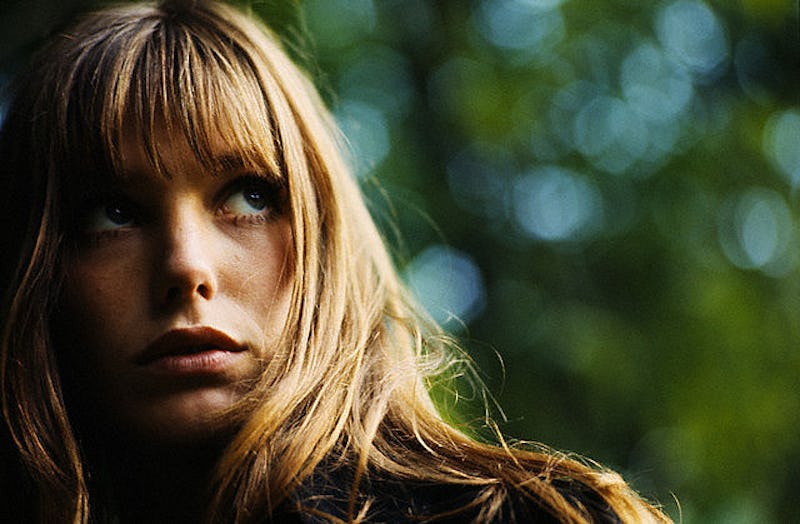 Let's be honest, everything about French women is enviable, from their effortless way with neutrals to their perfectly messy updos. And the romance of that language! While a summer on the French Riviera may not be in your budget quite yet, epidermatologist Isabelle Bellis has the secret to taut, glowing, healthy, utterly French skin — and it's completely free.
According to Bellis, French women are obsessed with daily facial massages. Massages help skin with "a healthy glow, skin tissue health and relieve facial stress (which leads to problems of stress and elasticity)." If you live in NYC and have the cash to back it up, you can visit Bellis at her spa for a two-hour facial that'll leave you looking like a just-kissed Sleeping Beauty, but if you're more of a DIY girl, here's how to get the glow yourself. All you need is a facial moisturizer and an eye cream. Ready?
1. Place five dots of facial moisturizer around your face: one at the base of your neck, one on the tip of your chin, one on each cheek, and one on your forehead.
2. Using your palms, sweep your hands up your neck to counteract the effects of gravity. Use a gentle, caressing motion, and do about 20 strokes.
3. Now caress your chin and cheeks, starting at the chin and moving outward toward the ears, and then starting at the nose and moving across the cheeks toward the brow area. Do each stroke about ten times. This helps with lymphatic drainage, which in turn gives you that thing we're always talking about — a great glow.
4. Smooth out your forehead by placing both palms in the middle and moving outward in opposite directions. Vary that with upward strokes, one palm at a time, from the middle of your nose to your hairline. Bellis does the whole routine two to three times.
5. Wake up your lovely face with pianotage, lightly tapping your fingers all over your face and neck as though you're playing a piano. This helps with circulation and lets the moisturizer penetrate your skin better.
6. Finish off the facial moisturizing segment by pressing your palms gently against your cheeks, temples, and necks.
7. Now, it's time for eye cream: Dab a bit on the outer corner of each eye and beneath each eye. Any extra? Dab along your upper lip, which is also a very delicate area.
8. Place a finger against your upper eyelid, right by the tear duct. (Do both eyes at once.) Using very, very gentle strokes, move your finger along the crease of the upper eyelid and down around your eye, following the shape of the eye. You'll end up by the tear duct again, but on the opposite side. Go around the eye four or five times, remembering to be extremely careful with this fragile skin.
9. Massage any leftover eye cream onto your upper lip as though you're stroking your mustache.
10. Finish up with a bit of upper lip pianotage.
More of a visual girl? You can watch Bellis perform this facial massage on herself on Into the Gloss.
This morning routine is a perfect excuse to slow down, breathe deeply, and truly care for your skin, which is exactly what Bellis preaches. And if you took your fresh, glowy face to the nearest coffee shop for a cafe au lait and a chocolate croissant, we wouldn't tell.
Image: Sarah W. on flickr