Did you Know these Nicholas Sparks Facts?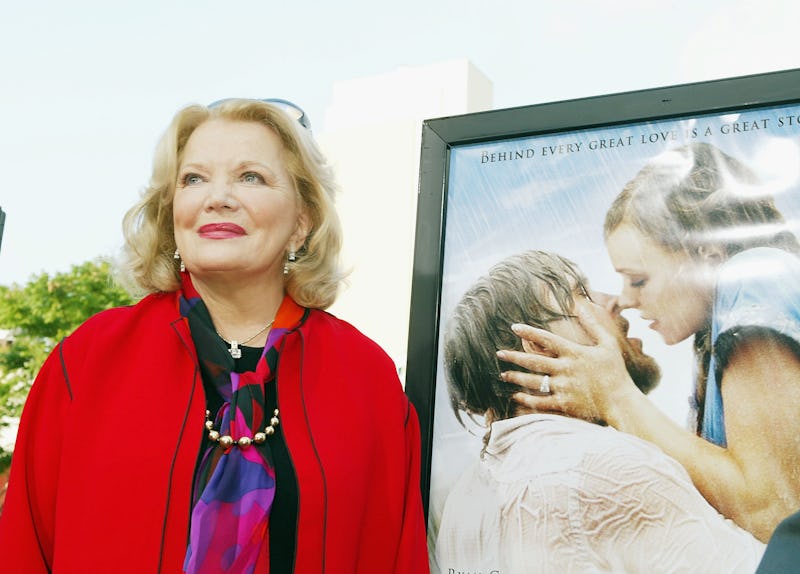 Kevin Winter/Getty Images Entertainment/Getty Images
When The Notebook came out in 2004, audiences were overwhelmed with emotion watching Nicholas Sparks' romantic epic. And, since then, none of the author's big-screen adaptations have quite captivated audiences the way The Notebook did a decade ago. Spanning two generations, The Notebook tells the story of Allie and Noah, two young lovers who have everything in common except their economic backgrounds. Because it's the 1930s and money rules all, the pair are forced to separate until they are reunited years later.
It's a bittersweet, charming, and very cheesy film that launched its stars, Rachel McAdams and Ryan Gosling, into critical and professional success. McAdams went on to do Mean Girls and Ryan Gosling, well, there's no need to rehash the glorious roles, memes, and product lines that Gosling has inspired. But there might be a few things about Nicholas Sparks' beloved films that may surprise you. In case you didn't know, here's 17 little-known facts about your favorite sappy romances by Mr. Sparks.
Britney Spears Could Have Been Allie
If Rachel McAdams hadn't nailed her audition for the film, other actresses up for the part of Allie included: Ashley Judd, Reese Witherspoon, Jessica Biel, and Britney Spears (!!!).
Ryan Gosling Took His Role as Noah Very Seriously
For two months before shooting, The Gos got in character by learning to build furniture (just like Noah does in the film) and rowing North Carolina's Ashley river.
Ryan Gosling Had to lose a lot of weight to play Young Noah
The film shot the old Noah/Allie scenes first, then they shot the young Noah/Allie scenes, so Gosling had to lose the 20 lbs he'd put on to play old Noah over the course of Christmas break.
The Director Kept Casting in the Family
Gena Rowland, who plays Allie at her oldest, is director Nick Cassavetes' mother.
Ryan Gosling had to hide his baby blue eyes
Because oldest Noah (played by James Garner) has brown eyes, Ryan Gosling had to wear colored brown contacts. (Blashempy!)
Nicholas Sparks' 2002 adaptation A Walk to Remember was on a tight schedule
They shot the film in 39 days.
The sets might have looked familiar
The film utilized many of the sets from Dawson's Creek.
Shane West Took Home a Giant souvenir from set
He loved the car his character drove so much, he bought it for $5K.
The character of alan in Dear John was inspired by Nicholas Sparks' son
Miley Cyrus chose her character's name in The Last Song
She chose the name Ronnie for her late grandfather Ron Cyrus.
Sparks wrote the screenplay for The Last Song before the book
Then released the book shortly before the movie was released
Liam Hemsworth lied during his audition
He told casting directors he could play beach volleyball, when he had never actually played.
Producers hired lesser-known Julie Anne Robinson to direct the film because they wanted an indie feel
Because Nicholas Sparks and Miley Cyrus screams "independent cinema."
In the Zac Efron film The Lucky One, the role of Logan Thibault was intended for someone else
Ryan Gosling... duh.
But she turned it down to star in 2014's Begin Again.
Images: Tumblr [16]