Another '24' Favorite Joins Fox's Reboot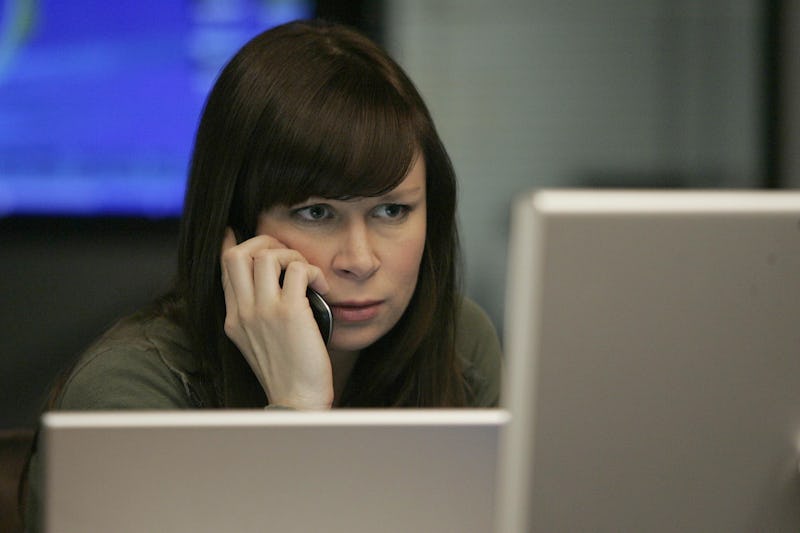 The 24 reboot is officially ticking closer. Fox's return to the hit thriller is starting to take shape, with another key cast member on board. Not only is star Kiefer Sutherland on tap to reprise his role as Agent Jack Bauer (the spy, not the cat), but Mary Lynn Rajskub, also known as the wise-cracking analyst Chloe O'Brian, is set to return to 24 .
Said Rajskub in a statement, "I am thrilled to be working with Howard [Gordon] and the writers again — and, of course, Kiefer ... There's a lot more room to grow in my character… I'm going to start sharpening my computer skills right now."
Since wrapping up over 120 episodes as Chloe on 24, Rajskub has enjoyed steady, but far more low-profile work, in series like How To Be a Gentleman, Arrested Development, and the film Safety Not Guaranteed. And safe to say she'll continue to bring her comedic skills to the reboot, adding necessary relief to the guns- and torture-driven TV thriller.
24 is set to premiere in May 2014. We're all setting our clocks now.