17 Online Indie Shops and Designers For Some Seriously Great Style Inspiration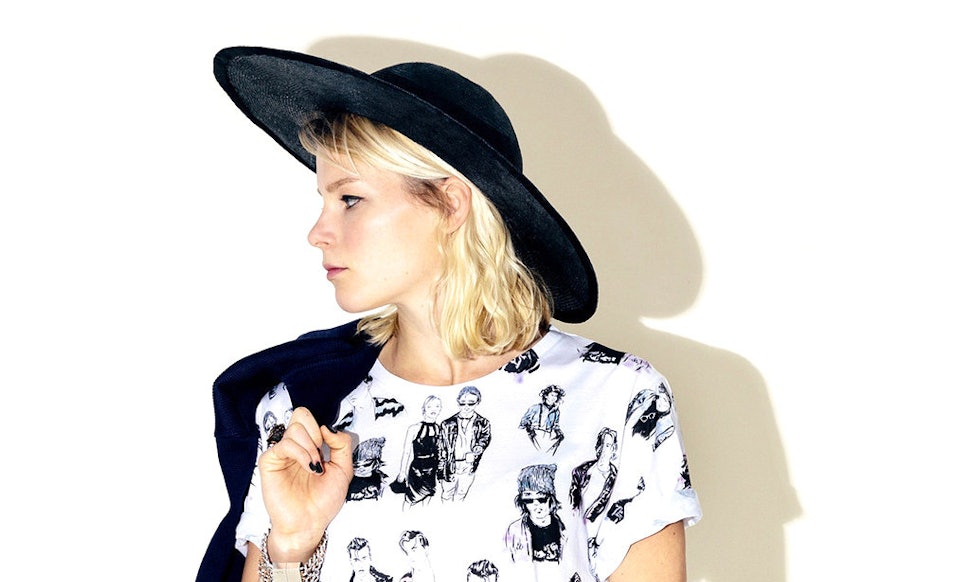 One of the best parts of fashion can be discovering new brands and designers that make you want to fall in love and form an everlasting bond. Often these brands are mainstream shops you'll find at any big mall all over the world (places like H&M or Topshop). But it can be so much more fun and rewarding to explore unchartered territories — to seek out indie designers that steal your heart and make you want to tell all your friends about them.
So I wanted to roundup some of my favorite independent e-retail sites, and share them with you all. These are designers and shops that carry both straight and plus-sizes (or both in a few cases), but also accessories and shoes and whimsical jewelry. One of the magical things about the Internet is that it allows you to have far more accessibility to the independent designers out there. And there are loads! These 17 are all treasures to behold.
Clashist
Based in downtown LA, Clashist is all about 90's nostalgia and modernity's obsessions (think Lena Dunham and Zack Galifianakis). Their tees have garnered the attention of big names like James Franco (probably because his face is plastered all over one of them), Mindy Kaling and plus-size blogger Gabi Gregg. All of the apparel — bodysuits, leggings, tops and swimsuits — feature trippy patterns, crazed images, psychedelic imagery or celebrity faces. Cool is an understatement.
ToySyndrome
ToySyndrome is seriously one of the most amazing shops in the world. Based in New York, designer Natalya Nyn combines fashion with (can you guess?) toys! And the end result is fabulous. Her tees and sweatshirts are embellished with lizards, aliens, camels and elephants, and have been worn by none other than Lena Dunham in Girls and Rookie's Tavi Gevinson.
Zelie for She
There is no better way to describe Zelie for She than "romantic." Designed by Elann Zelie, her plus-size fashion perfectly blends the mystical, the vintage and the feminine.
Dolly Darling
The baby of Cupcakes and Clothes blogger Georgina Doull, Dolly Darling is a place for unique, whimsical creations. The gems are undoubtedly her floral deer/cat-ear headbands, as well as all her jewelery. But handmade plus-size clothing items can be found, too. This is a magical land of candy and cupcakes and other such storybook things.
Trashy Diva
Though now available in several boutiques around the world, Trashy Diva started in 1996 as a small vintage clothing store in New Orleans. They still maintain their independent line whilst simultaneously giving other indie designers a platform. While their clothing has a unique retro meets modernity feel to it, its the accessories and handbags that most capture the eye.
Candy Strike
Candy Strike is everything Hot Topic used to be, and more. Think of it as the ultimate in alternative meets punk meets rockabilly shopping destination. Their range is usually from sizes 2 to 24, making it an extremely inclusive place to shop, as well as an aesthetically awesome one.
Black Cat Bikinis
Handcrafted in a small studio in Fort Lauderdale, Black Cat Bikinis offers made-to-order swimwear for women of all sizes and styles. Though a lot of the pieces are retro-inspired, the variety is seriously flooring. They've gained a lot of support from Tess Munster — plus-size blogger and model — and you can even catch her modeling some plus swimsuits on site.
Black Heart Creatives
If you're searching for a quirky accessory shop that features everything from cheeseburger necklaces to triceratops jewels to flamingo earrings, UK-based Black Heart Creatives is probably your utopia. Their jewelry manages to be beautifully alternative whilst being appropriate for pretty much any style.
Chubby Cartweels
These plus-size designs are unapologetically bold, featuring everything from mermaid-inspired leggings to mesh and velvet bodysuits. All items are handmade by founder and designer Shawna, who has a created a wonderful corner on the internet for plus-size ladies wanting to break some fashion rules.
City of Savages
The unisex brand City of Savages has proven that street-wear is an incredible fashion genre, and one with an inspiring history. Part of the e-retail site's manifesto is, "As a reflection of day to day life in the streets, City of Savages paints a vivid picture of life in urban America by combining bold eye catching imagery with a fresh but gritty persona." They've already caught the attention of blogger and model Nadia Aboulhosn and will no doubt grab many others.
Irregular Choice
Dan Sullivan founded Irregular Choice in 1999 as a reason to stand out from the crowd. The internationally beloved — but still mildly cult — shop has some of the quirkiest, most rebelliously striking shoes in cyberspace. Experimenting with heels, patterns and shapes, these are definitely the epitome of statement shoes.
Nasty Gal
What started as Sophia Amoruso's eBay store in 2006 has grown to become an international style source of new and vintage clothing, shoes, and accessories. Nasty Gal is one of those shops that you go to and obsess over nearly every item. Though sold in standard sizing (XS-L), a bit of experimentation will often prove the standard L to be quite roomy for women needing something a little larger.
Catbird
In its 10 years of existence, Catbird has truly become a gem of Williamsburg, and the ideal (if a bit pricy) destination for precious jewelry. Run from a brick and mortar store on Bedford Ave., but also an e-retail site, Catbird offers a curated selection from New York's most exciting designers, as well as their own in-house line of jewelry. If you're a fan of old-world, "this could be in Game of Thrones"-type jewelry, there is no doubt Catbird will be a treasure chest.
WhoCaresNYC?
Bikinis with Ryan Gosling's face on them. Miley Cyrus's tongue on a phone case. Spaceship dresses and Elvis socks. All this and more can be found at WhoCaresNYC. All items are one of a kind, designed exclusive by the self-proclaimed first alien-american fashion designer on Earth, Ava Michele.
Size Queen Clothing
Bertha Pearl of Size Queen Clothing makes limited edition, custom apparel out of her studio in Portland. These pieces are all about bright colors and splendid kitsch. Pearl takes everything plus-size women are told they can't wear, and exaggerates the items into really bold, beautiful statement pieces.
Seibei
At Seibei — an e-retail shop founded by David Murray, also known as Seibei — you'll find unisex tees designed with the sole purpose of making people laugh. Sold in everything from XS up to 5XL, there's pretty much something in all sizes, for those who feel like carrying a fun joke with them all day.
Babooshka
Babooshka is pretty much all about asymmetry, flawed geometry, skewed angles/cuts and weirdly put-together non-silhouettes that somehow manage to be hauntingly beautiful despite seeming to consist of very little. Their clothing is made in standard sizes (XS-XL), but the nature of the airy, loose designs means their sizes will usually fit a wider range of body types.