8 Actors We Want To See On Judd Apatow's 'Love'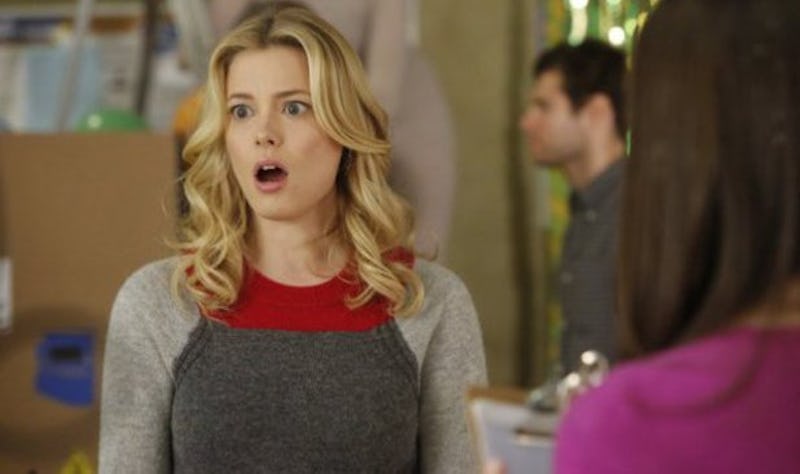 In a push to compete with online streaming contenders and original content creators Netflix and Amazon, Vulture reports that Hulu is in talks to buy a new comedy series written, produced, and potentially directed by Judd Apatow. According to IndieWire, Apatow has joined with writers Lesley Arfin of Brooklyn Nine-Nine and Paul Rust to create what has been described as "a character-based comedy revolving around relationships, romantic and otherwise, with one (very messed-up) couple in particular at the center." Gillian Jacobs of Community has been approached to star in the pilot, which has been tentatively titled Love , but Josef Adalian of Vulture reports that the potential deal with Hulu hasn't officially closed, and that there's a possibility that the pilot may end up on a major cable network or another online streaming service.
Adalian also says that Jacobs' potential starring hasn't been officially confirmed, since it's possible that Community could be saved from cancellation, thus keeping Jacobs locked into her contract with the show.
Even though the news about a new Apatow comedy series potentially starring Jacobs and possibly streaming on Hulu comes with a lot of big, fat, "maybe"s, we're excited about what could potentially, probably be an amazing new series. Our imaginations are already running wild, and we're hoping to see these hilarious Apatow-movie alumni in the upcoming pilot:
Paul Rudd and Amy Poehler
Both. AT THE SAME TIME.
Leslie Mann
An Apatow classic
Seth Rogen and James Franco
Naturally.
Lena Dunham
Of course.
Steve Carrel
PLEASE.
Will Ferrell
DUH.
Please let this show air on Hulu. Please?