These 'PLL' Girls Are BFFs IRL & Here's the Proof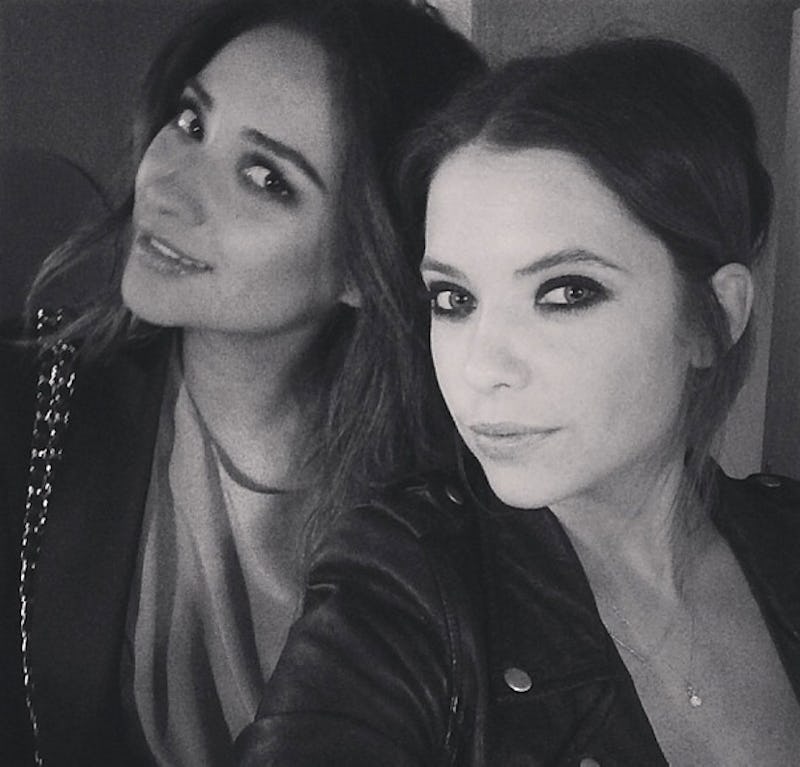 As much as I loved watching frenemies Blair and Serena on Gossip Girl, there's something very refreshing about the true-blue friendship between the girls on Pretty Little Liars . Emily, Hanna, Aria, and Spencer may be liars to the rest of the Rosewood community, but when it comes to each other, they always have one another's backs. That's why it's so adorable when I see the Pretty Little Liars cast post photos of them hanging out in real life — it's nice to see that their friendship exists not only on screen, but off it as well. One PLL pair that admits to being a little bit obsessed with one another off screen is Ashley Benson and Shay Mitchell. Ashley and Shay recently took a break from promoting Pretty Little Liars and hit the beaches of Hawaii together. Naturally, the Instagram-happy girls posted shots for all of their fans to see.
Of course, this is hardly the first time that Ashley and Shay Instagrammed evidence of their friendship. After all, Ashley and Shay are best friends and co-workers — and they love snapping photos with one another. Here are the X cutest photos of Ashley and Shay that will make you feel like Hanna and Emily have hopped right off the screen.
Sunglasses Girls
Wining & Dining
Strolling Through the Vineyard
Birthday Besties
Sharing a Donut
Manicures & Mojitos
"But First, Let Me Take Us Selfie"
40s Friends
Pinup Pals
Fashion Friends
Sleeping On Set
Mirror, Mirror
Friends 4Ever
Aww. Tune into see Emily and Hanna's friendship Tuesdays at 8PM on ABC Family.
Images: Instagram