3 Sugar Recipes to Sweeten up your Skin Regimen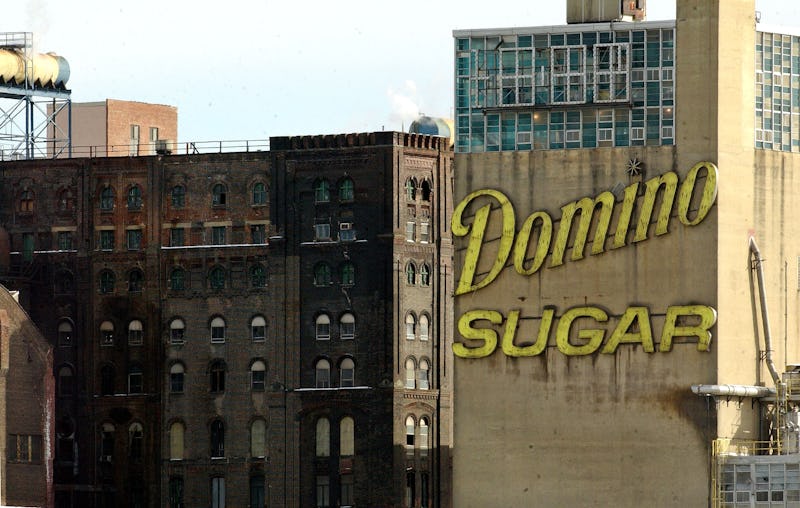 Stephen Chernin/Getty Images News/Getty Images
My love affair with stimulants began so easily; up until college I drank one cup of coffee during the morning, with several scoops of sugar and went on with my day, never going for that second cup, therefore never having additional heaps of sugar. One night at a dance party in London circa 2003, I was offered what I assumed was a joint. Since living there, my college friends and I found ourselves getting on several lines on the tube just to go to a seedy section of town where the chances of us getting ripped off were incredibly high. Clearly, I was ecstatic to take a nice long puff in a safe club just a few blocks down from my house. "What is this?!" I demanded. It was amazing. The guy looked at me in surprise before telling me it was Drum Tobacco. Thus beginning my on-again/off-again affair with cigarettes, caffeine, and sugar.
It's not the cancer sticks that started an unhealthy trend though, the single cup of joe that I would enjoy before class became several throughout the day to enhance the taste of tobacco. With the abundance of coffee in my life came an absurd amount of sugar I was putting into my body.
Sugar is just like any stimulant, it's highly addictive and when abused has some serious health consequences, including diabetes and high cholesterol. Coffee, however, actually has an incredible amount of health benefits that have me sipping my second and final cup of coffee for the day with pride. The tobacco addiction is picked up, put down, and picked up constantly — let this be a lesson to everyone to always inquire before puffing.
With my sugar addiction under control, I had to know — could sugar really have no value whatsoever?
The organ that seriously benefits from sugar is your skin, making it the reason why I always have a bag of organic brown sugar in my kitchen. When applied topically, brown sugar can help fight bacteria because it has glycolic acid, which can help lighten skin and remove dead cells. Brown sugar is also a great exfoliate with grains small enough to penetrate and awaken dull skin without causing the same irritation often experienced with larger grains such as salt. This stimulant can reduce inflammation and puffiness while hydrating your skin and restoring moisture, which means it's an anti-aging dream come true.
A great rule of thumb also stated by the Huffington Post: Brown sugar for your face and Raw Sugar for your body, due to its coarseness. Making your own sugar beauty products is super easy and you can avoid products that have a higher content of glycolic acid that can irritate the skin, while ensuring you are using a pure form without additional additives that may cause further irritation.
For best results with the following recipes, resist the urge to snack on the sugar; this will help you avoid a breakout which sugar has been known to cause when eaten in access.
Hair Removal Treatment
Honestly, each time I go to the home waxing section of a pharmacy or cosmetics store, I'm completely confused about which wax treatment I want. My biggest fear is accidentally ripping off an entire strip of skin with the hair and most of the ingredients are foreign to me. As I stare at what seems like thousands of options, I find myself growing lazier by the minute and suddenly, I'm back in the lipstick aisle. Luckily, I found this home waxing recipe from Cafe Mom that definitely seems less scary. Combine 2 cups of sugar, a quarter cup of lemon juice and water in a bowl and pop it in the microwave. I was able to get a nice paste on my first try, but I believe that's because I went a little over on the sugar. After you let your paste cool slightly, it's ready to be applied as a wax treatment — I used an old pillow case to remove the hair, because cotton is actually a great alternative to wax strips.
Anti-Aging Face Scrub
Previously, I've boasted about caffeine being able to eliminate eye puffiness and age lines that become sharper after a restless night or when you're dehydrated. To make a killer exfoliate that will zap puffiness on site, use a teaspoon of cinnamon, a few pinches of fresh ginger (or ginger powder) and then add a tablespoon each of fresh ground coffee grounds and organic brown sugar. Add a few drops of essential oil to get some additional moisture before you apply to your face. I get a more even spread when I add water and some essential oil to my scrub and find it feels less harsh on my skin. Leave this on for about 10 minutes for best results and rinse well.
Sugar Body Scrub
If you've ever perused Pinterest, you've definitely heard of the hundreds of different ways you can make a sugar body scrub, package them nicely, and gift them to your coworkers and boo's mother. My favorite way to exfoliate my bod with sugar is pretty simple: I use a half cup of raw sugar, about a teaspoon of coconut oil, and then mix in a few drops of lavender essential oil. I literally bring all these ingredients in the shower with me and eyeball the amounts, but if you'd like to be more organized about your scrub experience, I suggest mixing in a cutesy jar that once held blueberry jam. If you keep your concoction sealed up and play with the measurements, you can make a big batch for daily use.
Looking to add sugar in your skin routine and switch sugar out of your snackin' routine? Check out some great alternatives that will keep your coffee sweet and your bod healthy.