How to Turn Your Phone Into a Vibrator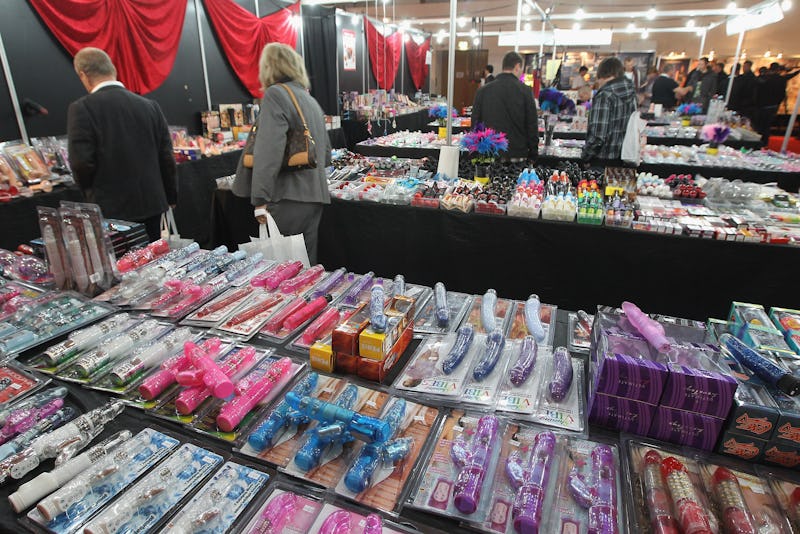 Sean Gallup/Getty Images Entertainment/Getty Images
It's not exactly surprising that a number of enterprising app developers have found a way to use your phone's vibrate function as an actual vibrator. But you know what is surprising? The number of people who don't seem to realize that they've downloaded an app that turns your phone into a sex toy until much, much later on. The app in question is the iVibe Massager, and thanks to the Daily Dot, our attention has been drawn not only to, but also to the intense cases of buyer's remorse it's inspiring in the unsuspecting rubes who have downloaded it.
To be fair, the app's actual landing in the iTunes App Store and Google Play Store doesn't explicitly say that it's a vibrator; I assume due to restrictions set by Apple and Google, it kind of dances around the subject. Here's what the page does tell us:
Vibration has been proven to "stimulate hair growth" and "treat cellulite and wrinkles."
You can use it to "massage the stress away after a long day."
You can "put it under your pillow and let it gently soothe you to sleep."
You can use it if your feet get "sore at work."
It "makes a great personal massager" and can be used "in personal areas to spice up your life ;)" (winky face and all).
iVibe Massager Lite App, free, iTunes
If you're unaware that "personal massager" is code for "sex toy" and that winky faces usually denote something slightly naughty, then maybe it's understandable how you could download the app without knowing exactly what it was. That said, though, the fact that you have to be 17 years or older to download it should be a pretty good hint that something else is at work here — and if you're diligent enough to check out actual iVibe website, you'll see it spelled out there in no uncertain term: "iVibe Massager not only makes a great massager, it's also the most discreet vibrator on the market," the site says. "That's right, we are talking about personal massagers."
As the Daily Dot discovered, however, it's when you look at the reviews in the App Store that things take a turn for the hilarious. Some people honestly had no idea that you can use it as a vibrator and were horrified to find that you can:
Well, you can use it as an actual massager; anything that vibrates can be used for dual purposes. After all, the Hitachi Magic Wand is intended to be used as a regular ol' massager — it just also happens to work really, really well as a vibrator.
See? This person gets it.
Some blame their friends for the download:
At least one person thought it was a game:
A huge number seem to be teens who are absolutely terrified that their parents might find it in their download history:
And pretty much everyone wants it removed from said history:
I actually think there are a couple of lessons to be learned from this whole debacle. One, do your research before buying something; and two, there's nothing to be embarrassed about. First off, if you're worried about people seeing the app on your phone itself, just go ahead and delete it; yeah, it'll still be in your purchase history, but no one is going to see that except the person who runs your iTunes or Google Play account. And teens? If you're worried about your parents freaking out that you bought a vibrator app by accident, just go talk to them about it. If they're going to find out anyway, presumably because they pay your phone bill, then just explain the whole thing as truthfully as you can: You thought it was going to help with your sore back; your friends pranked you and downloaded it without your knowledge; you thought it was a game; whatever. It might be a little embarrassing to tell them that people apparently use it as a vibrator (sex talk with parents is bound to be at least a little uncomfortable), but if they're good parents, they'll appreciate your honesty — and they'll probably also secretly find it laugh-out-loud funny.
In the meantime, happy vibing!