Strippers, Nuns, And Cops In 'Behaving Badly'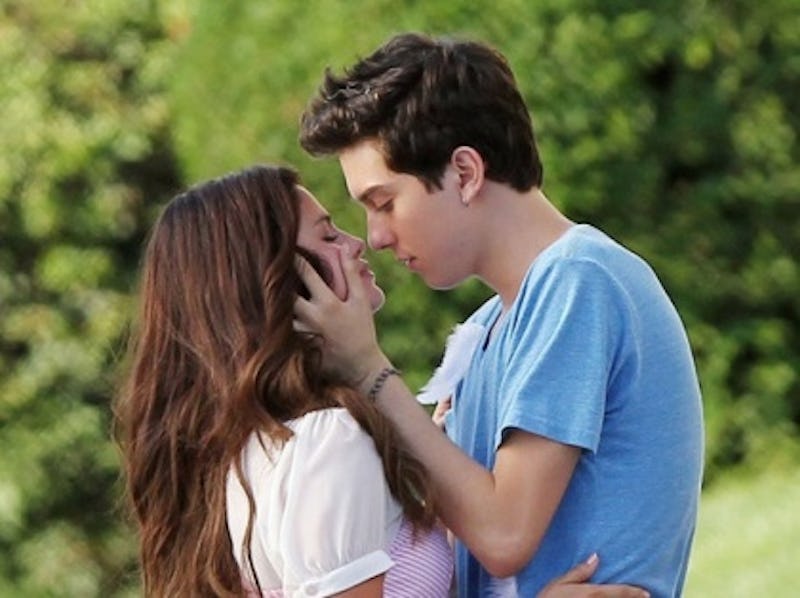 The first trailer for the upcoming teen rom-com Behaving Badly is here, and it's got more strippers, cougars, and nuns than we ever thought it was possible to see in a two minute and nine-second movie trailer. Based on the book While I'm Dead…Feed The Dog by Ric Browd, Behaving Badly stars Selena Gomez and Nat Wolff (The Fault In Our Stars), with supporting cast members Heather Graham, Elisabeth Shue, Dylan McDermott, Mary-Louise Parker, Jason Lee, Ashley Rickards, Cary Elwes and Gary Busey.
Gomez plays popular high-schooler Nina Pennington in what appears to be a cleaned-up version of the classic awkward-but-endearing-teen-boy-tries-to-get-laid comedy. In an attempt to win Nina's heart, Rick, played by Nick Wolff, throws a well-attended rager at his parents' house, which culminates in Nina hitting a cop in the face with her purse and being led away in handcuffs. Somewhere along the way, strippers appear, a crew of holy sisters gets involved, and raging teen hormones run rampant as Rick finds himself in a compromising, Stifler's mom-esque situation.
Unsurprisingly, Gomez is adorable in the trailer and all-encompassing teen-crush worthy, and she will probably be able to play teenage characters believably until she's thirty-five.
Behaving Badly is scheduled for release in theaters August 1st, 2014. Check out the official trailer for Behaving Badly here:
Image: Mad Chance