Dude, What Is Chris Klein Up To?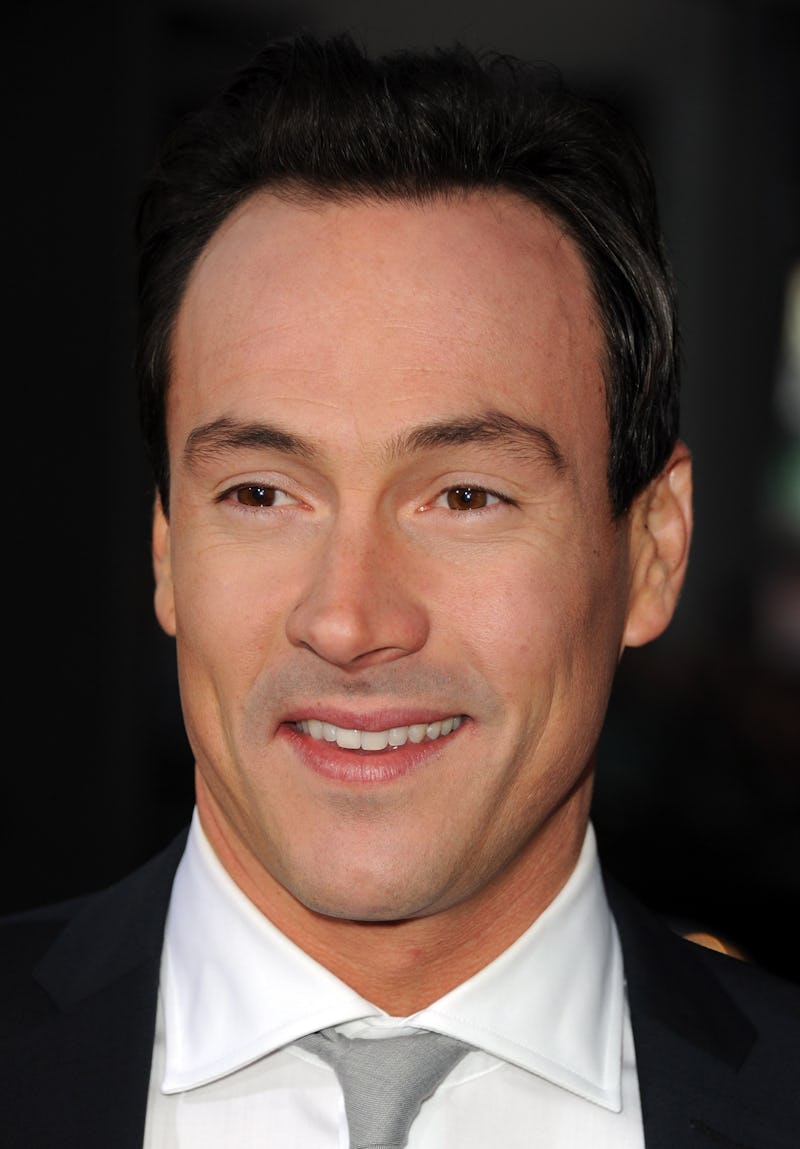 Kevin Winter/Getty Images Entertainment/Getty Images
Remember Chris Klein? He played Chris "Oz" Ostreicher in American Pie , the adorable high school lacrosse player with a sensitive side in the 1999 teen comedy about a group of teen boys who make a pact to lose their virginity before they graduate high school. In honor of American Pie's 15-year anniversary, we'd like to, first, acknowledge that we've had the image of Jason Biggs masturbating in a pie stored in our collective unconscious for 15 years, which makes us feel weird, uncomfortable feelings. Now that we've acknowledged that the image of an apple pie with a penis-hole in it will forever be seared into our hearts and minds, we'd also like to revisit the beauty that was '90s hot-dude Chris Klein.
Klein played Oz in American Pie, American Pie 2 , and American Reunion , but took a break from the series when he opted out of American Wedding. He appeared in a handful of lesser-known films, including Mel Gibson's We Were Soldiers, a remake of the film Rollerball, Say It Isn't So, and a handful of other teen movies including Just Friends, and American Dreamz. Though he seemed to show potential as an American Pie breakout star, Klein's film career slowed down, and he ended up auditioning for a production of Mamma Mia , as we can see in this painfully awkward and just a little desperate-sounding audition tape:
He also appeared in the hilariously awful Street Fighter: The Legend of Chun-Li .
For a time, Klein was engaged to Katie Holmes, but the two split up in 2005, and Holmes embarked on an epic romance with famous Scientologist and ageless superhuman Tom Cruise. Klein's career took a deeper decline following the breakup, when he endured a very public struggle with alcoholism. Klein nearly lost out on any chance of a comeback when he found himself in trouble with the law and was arrested for drunk driving in 2005 and later in 2010. Luckily in 2012, according to The Daily Mail's Laura Schreffler, Klein checked himself into rehab and appeared to be working toward sobriety and getting back on track with his acting career.
Since then, Klein has had small roles on Raising Hope, Wilfred, and has appeared in a handful of indie films.
You'll always be Oz to us, Chris Klein.
Images: CinemaBlend, WiffleGif, Blingee, Giphy