10 Reasons Why Troy & Gabriella Were The Best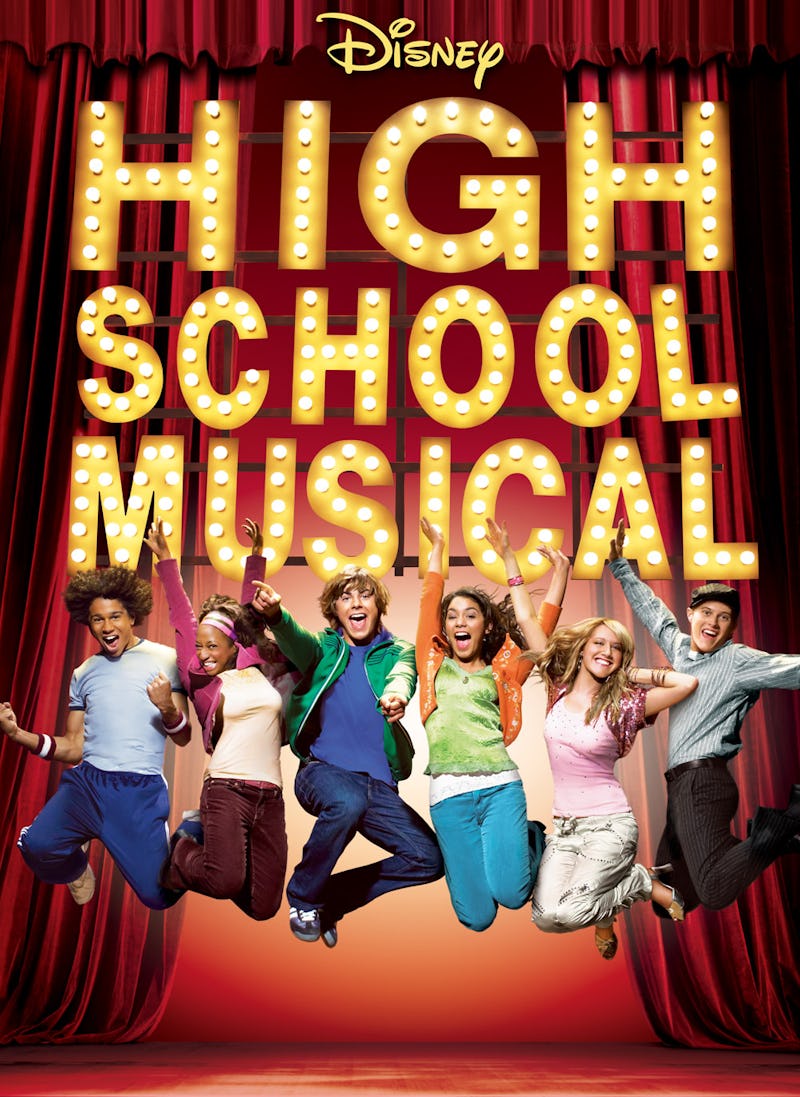 What was better than the teen sensation High School Musical premiering on the Disney channel in my freshman year of high school? You guessed it! Absolutely nothing. Though, despite the overwhelming and unabashed love that was harbored towards the made for TV movie, it did give us impressionable adolescents an unrealistic expectation of high school life what with the lunchtime choreographed dances and rooftop serenades. Along with the fairy tale-like, Molly Ringwald movie-esque aspect of social clique mingling, but you know, we suppose stranger things have happened. But, whether you were a freshman, a middle schooler, out of high school completely, or just a kid, one thing was clearly evident: Troy Bolton and Gabriella Montez's star-crossed relationship was a love story FOR THE AGES (or like, for millennials, it's whatever).
So, it's been eight years since the debut of the first installment of the HSM saga. Yes, we are all impossibly old and decrepit. But, you know what's not slowly dying and getting crow's feet like us mortals? TROY AND GABRIELLA'S LOVE FOR EACH OTHER, that's what. We'd like to think that although the movies have ended, their love story will go on forever because we'll never be over it. Ever. As evidenced by the fact that #TroyandGabriella was trending on Twitter Sunday afternoon.
Troy and Gabriella, how do we love thee so? Let us count the ways...
1. UM, ZAC EFRON.
Look at that wholesome, boyish goodness. And those eyes, man. Those eyes.
A modern day picture for good measure:
Like a fine wine.
2. ... AND VANESSA HUDGENS
They were just equally beautiful.
3. THEY WERE TOGETHER IRL.
There's simply no better couple to ship than one who smooches on and off screen.
4. WE WERE ALL GABRIELLA.
Unless you were super popular and never got pimples, which makes you sort of an alien...
5. TROY WAS THE TOTAL PACKAGE.
Literally...
Looks, brains, talent, and athleticism? We're gunna go hide in that corner with a bag over our faces...
6. THE DUETS.
GOD HELP ME, I LOVE A ROMANTIC DUET.
7. TOTAL WEST SIDE STORY VIBES.
Troy's dad didn't want him to sing (boo, Dad!), Gabriella's mom was a nomad, it was dicey there for awhile.
8. THEIR STORY LINE WAS TOTES ANGSTY.
Don't just give me my super couple. Make me work for it.
9. THEIR EVENTUAL EQUAL DISDAIN FOR SHARPAY.
10. THEIR ABILITY TO CHOREOGRAPH DANCES WITH THE ENTIRE STUDENT BODY THROUGH TELEPATHY
If that doesn't signify power couple, I don't know what will.