5 Best Skincare Fixes For Oily Skin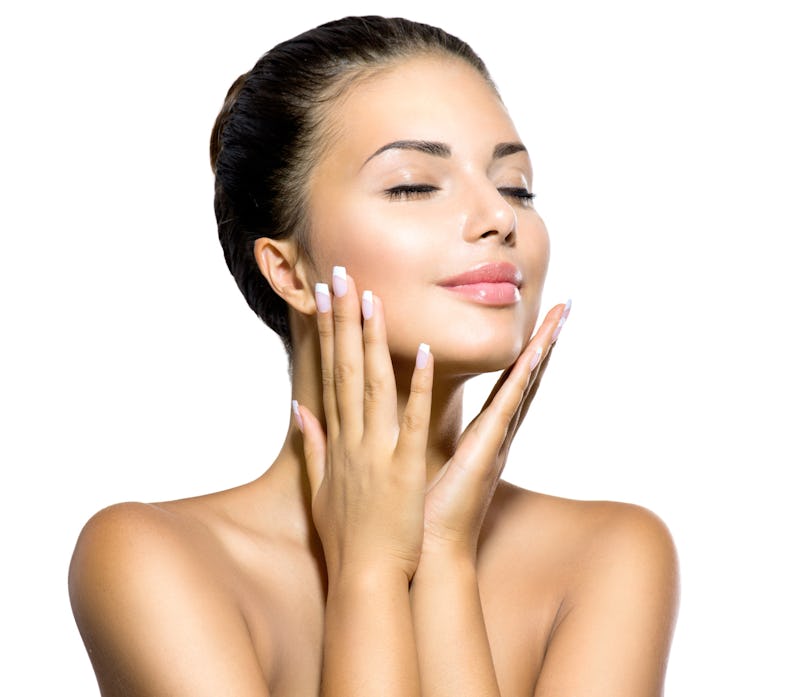 If you were born with an oily skin type, you know its challenges. You've got skin that always looks shiny… greasy, even, and it's generally concentrated around your forehead, T-zone and nose. "Skin oilness usually hits around puberty and is worse during your period," says NYC dermatologist Doris Day. The good news is, she says, it tends to get better as you age, and "people with oilier skin do tend to wrinkle a little less." So, bright side! But that doesn't help you when your makeup is slipping off and your face feels like a grease pit. Here's what will:
Cleanse Correctly
"You can't change your skin type, but ingredients like salicylic acid can help with controlling the oil gland production so your skin behaves less oily," says Dr. Day. Try Origins Zero Oil Deep Pore Cleanser.
Origins Zero Oil Deep Pore Cleanser, $29, Amazon
But Stop over cleansing
"It's a big problem because cleansing can dry the skin out but it doesn't affect the oil production. Your skin will just bring more oil to replace what you've taken out," says Dr. Day. Stick to cleansing once a day (at night), and if your skin feels "squeaky" clean, know that you are over-stripping your skin and change up your product to something gentler.
Maintain Exfoliation
"If you've got oily skin, it's especially important to exfoliate," says Dr. Day. She says to look for an exfoliator that contains glycolic acid, which will gently buff away dead skin cells for a clearer complexion. Try DDF Glycolic 10% Exfoliating Oil Control Gel.
DDF Glycolic 10% Exfoliating Oil Control Gel, $55, Amazon
Use The Right Moisturizer For Your Oilness
Dr. Day says to look for moisturizers that are oil-free or non-comedogenic (meaning they do not clog pores) or non acne-genic. "Sometimes with oily skin you also have to hydrate your skin's water level, so look for ingredients like hylauronic acid because it's breathable and doesn't affect the oil balance, but helps with upping your hydration." Try Peter Thomas Roth Ultra-Lite Oil-Free Moisturizer.
Peter Thomas Roth Ultra-Lite Oil-Free Moisturizer, $42, Amazon
Choose The Right Sunscreen
Oily skin sufferers often find sunscreen to be pore clogging, so Dr. Day suggests using a gel or powder sunscreen to avoid this. "They'll help to stave off breakouts, maintain oil production, and don't tend to run into your eyes," she explains. Try Mineral Fusion SPF Brush-On Sun Defense, or La Roche-Posay Anthelios AquaGel Ultra-Light.
Mineral Fusion SPF Brush-On Sun Defense, $17, Amazon; La Roche-Posay Anthelios AquaGel Ultra-Light, $29.99, Amazon
© Subbotina Anna - Fotolia.com