7 Fictional Places We'd Like to Take Vacation Days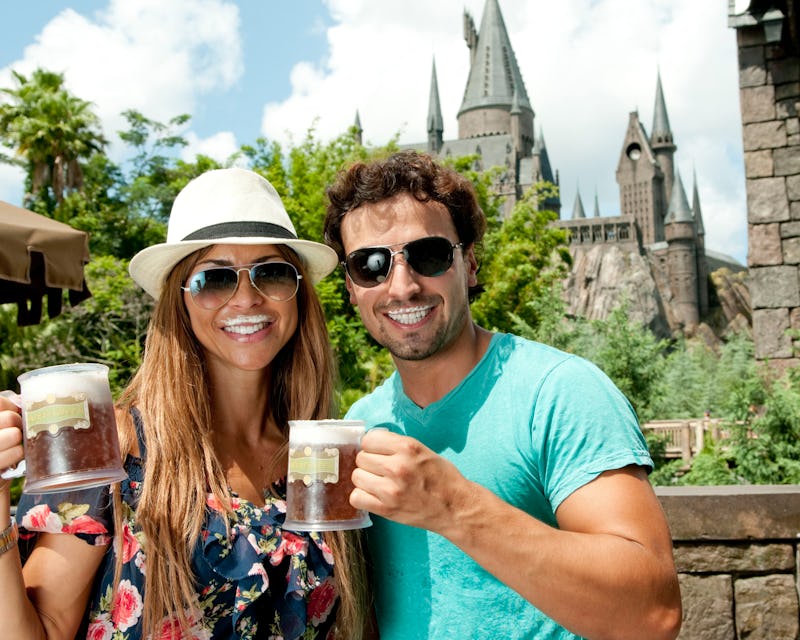 Handout/Getty Images Entertainment/Getty Images
Some of the best parts of books are their settings — and those settings sure stand out now that we're in full-on summer vacation mode. Although it's tempting to want to experience the real-world places where your favorite characters exist (Holden Caufield's boozy Manhattan, Joan Didion's prosperous West Coast, Jack Kerouac's Route 66, or Madeline's vine-covered Paris, for starters), vacations are for dreaming big! Why not let literature do its job (while you're taking time off from yours) and transport you to somewhere totally new?
In the land of make-believe, there's the Kingdom of Wisdom, Narnia, Neverland, Wonderland and Genovia — just to start. All sound nice for a quick holiday or a good place for a few months off in if you're up for constant nonsensical adventures and magical creatures as your neighbors. But some of our favorite writers have also created more realistic settings (The Baby-sitters Club's Stoneybrook, for a suburban escape from the city, or Stephen King's Castle Rock, for thrill-seekers) that I wouldn't mind packing my weekender bags for.
Whether they're made-up spaces or based on real places, literature features some pretty enviable locales. Here are some of the fictional settings that I wish we could visit.
Sweet Valley from Sweet Valley High by Francine Pascal
Sweet Valley, the made-up town where the SVH books take place, is far from perfect. There are hostage scenarios, teen deaths, and motorcycle accidents (plus an egregious lack of diversity), but there are also a million high school proms and all the divorces and break-up scandals seem beyond glamorous. Bonus: Like on The O.C. or Saved by the Bell, the high schoolers are given a beyond baffling amount of respect and responsibility (most of it ill-advised) that most teens would die for. Sweet Valley is high school the way you wish it had been.
Hundred Acre Wood from Winnie-the-Pooh by A.A. Milne
Want to eat honey with Pooh Bear? Bounce around with Tigger? Commiserate with Eeyore? The Hundred Acre Wood is where you can meet those lovable characters and have some forest adventures of your own (the Poohiverse is based on the real life Five Hundred Acre Wood in England's Ashdown Forest).
Balbec from Remembrance of Things Past or In Search of Lost Time by Marcel Proust
Balbec was based on Proust's Cabourg, France, where he often vacationed, and the fictional version has everything you could want in a seaside vacation: beach views, picnics, games, and young love (plus some drama and nostalgia to keep things from getting boring).
Hogsmeade from Harry Potter by J.K. Rowling
Hogsmeade is the magical, charming, and quintessentially British wizard village in Harry Potter where you can buy a glass of butterbeer and catch up with your Hogwarts friends. I've never read the books, but when I asked about the town to some friends who have, they all said "There's a store where the wand chooses you." Shopping made easy — I'm listening!
Los Angeles from Weetzie Bat by Francesca Lia Block
I know, I know — Los Angeles is a real place. But Francesca Lia Block's version of the City of Angels is on a whole other level. Whimsical, dreamlike, and ultra kitschy, Weetzie (the titular main character) lives in a fairy tale version of L.A., a place where people are named Witch Baby and My Secret Agent Lover Man, where genies and magic really do exist, and where, she writes, "It's always Christmas." There's darkness there, sure — AIDS creeps in to Weetzie's world, as does heartbreak and suicide, but you'll still wish you lived in Block's candy-colored, tchotchke-filled world.
West Egg from The Great Gatsby by F. Scott Fitzgerald
It doesn't have the happiest of occurrences or residents, but West Egg still seems like a crazy-fun option for any Hamptons vacation. Champagne, jazz, flapper dresses, dapper gentleman — what more could you want?
Land of Oz from The Wonderful Wizard of Oz by L. Frank Baum
There's no place like home — especially if home is an enchanted fairy land. The whole witch thing is a downside, as are the flying monkeys and the conman who rules the place, but the magical Oz would be a dream to visit.