And The Next 'Bachelor' Is...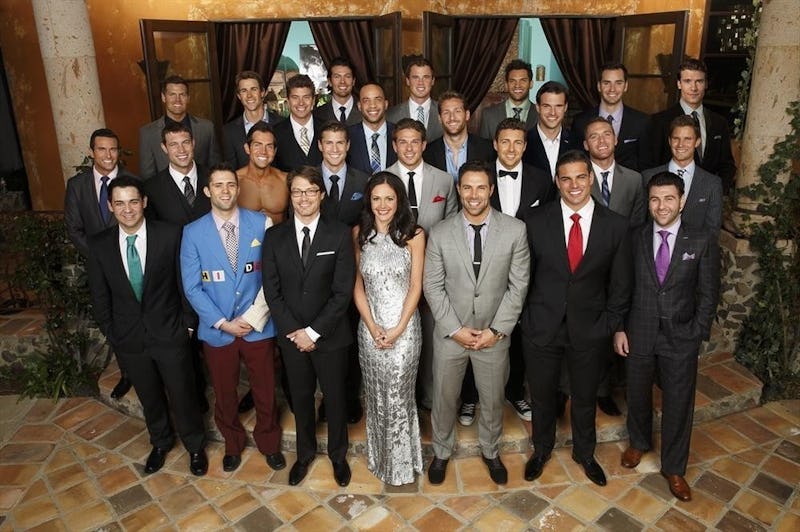 It has been only hours since Bachelorette Desiree Hartsock chose baseball player-turned-mortgage broker Chris Siegfried as her next boyfriend (at least, for as long as the tabloids will allow), but we've already turned our attention to the next season of the match-making series. Because, after Hartsock announced she would wed Siegfried just months after he jokingly got down on one knee in the first episode of the season, host Chris Harrison announced the identity of the next bachelor. And, though it was a tight race — with many suspecting Brooks Forester or Zak Waddell would get the title — former soccer player Juan Pablo Galavis has been named the next man given the unenviable task of dating a dozen women on television.
The crowd at The Bachelorette's After the Final Rose Special was certainly excited about The Bachelor's choice, cheering on Galavis as he spoke to Harrison about what he expects for his season. Said the single father, "I'm going to find hopefully the person who is going to join me and my daughter. That's what I'm looking for."
Fans can see Galavis on The Bachelor this upcoming January, when he'll be searching for "that mom for [my daughter] Camila and someone I can spend many years [with] together." Sounds like a season we watched already.
Image: ABC