Surprises in 'It's Not Love, It's Just Paris'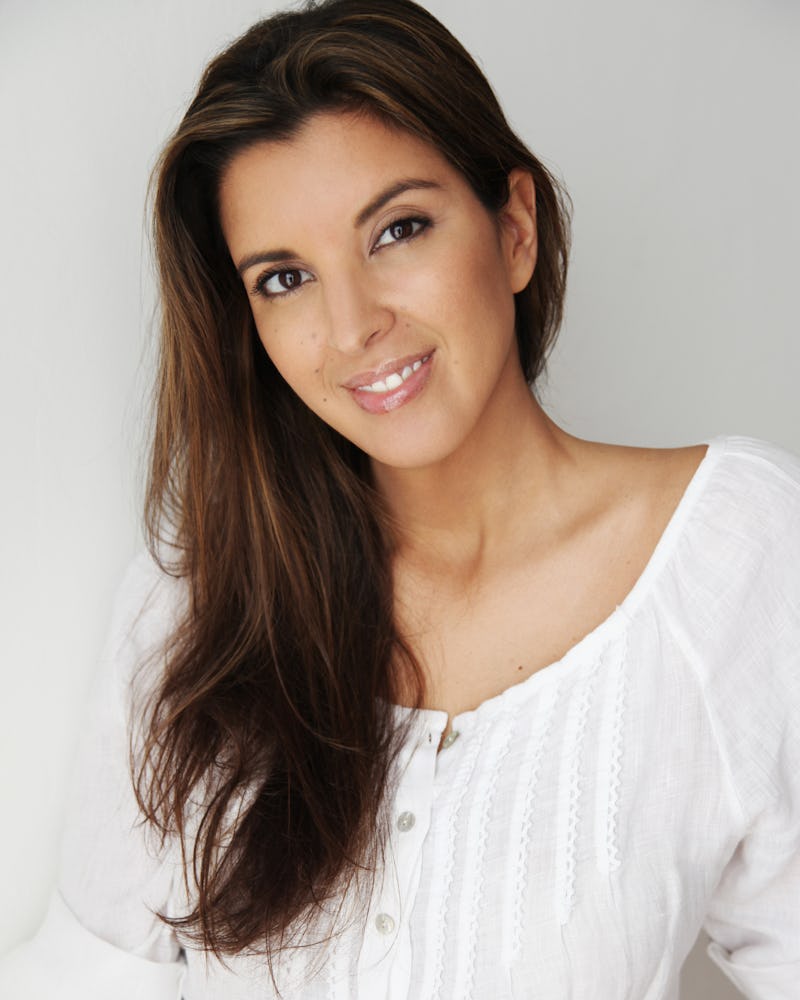 It takes a particularly gifted writer to take a frequently used premise and craft something new. Picking up It's Not Love, It's Paris and glancing at the jacket, I projected clichés about a young girl going to Paris to find herself, and falling in love with a charming Frenchman with whom she has romantic adventures that help her uncover her future destiny. Without reading any reviews or plot summaries (going in blind, as we advocate here) I dug in — and found myself pleased that It's Not Love, It's Just Paris continually defied the overwrought.
Immediately enthralling was Engel's masterfully crafted, intelligent use of language to create a vivid setting of Paris. The next best thing to physically visiting the city is reading Engel's descriptions of it, which spring to life in text:
I stopped in Chateaubriand's park to find it vacant, free of children and the usual elderly ladies hunched over needlepoint, the solitary old men smoking cigarettes and staring up at the clouds as if they held some secret.
We descended the steps from the sidewalk to a converted barge docked along the Seine between a pair of retired Bateaux Mouches; a kaleidoscope of yellow paper lanterns and holiday lights, a band playing on the top deck as ladies in tiered ruffled flamenco dresses stomped, sang, and clicked castanets.
Come to think of it, with the annoyance of travel, immersion in Engel's prose may be the better option of the two.
Engel's characters are the other strength of the novel. The protagonist, Lita del Cielo, was a refreshing and thoughtful character. She is the daughter of two Colombian orphans who arrive in America with nothing, and become the largest Latin food distributors in America. Lita reminisces on her family often:
There were always extra plates at the dinner table — water added to the soup, is what Mami would say — always a bed freshly made, waiting for the next guest, be it for a night, a week, or a month. on Sundays after church, our house was Grand Central Station for Tristate Colombians, people passing through to say hello, celebrating successes or quietly relaying bad news, dropping of pasteles, buñuelistos, chicharrónes, and albóndingas any little gesture of gratitude for my parents.
Lita's race is brought up most often by strangers, and rarely is a subject on which she personally ruminates. Her family's immigrant heritage was initially more important to her parents than to Lita, who considers herself simply American. Although her background is an important facet of her identity, Lita is more often described by her characteristics: shy, an awkward flirt, thoughtful, sometimes self-centered, and guarded — above all, wonderfully human. Engel creates in Lita a developed and rich character with whom even the greatest extrovert will feel kinship. I enjoyed listening in on Lita's eloquent thoughts:
And then I understood that between us there was a common spore of isolation that grew in my overpopulated home and within his quiet cottage. We were young but we'd both grown well into our loneliness. We were the kind of lonely that wasn't ashamed to be so. A lonely without self-penitence.
Engel crafts an equally unique character in Lita's love interest, Cato. Although Cato feels thin in some sections, he is not at all the charming Frenchman expected of 'girl goes to Paris' stories. Instead, Cato is the relatively unknown son of a notorious right-wing politician, and suffers from constant illness. When Lita first encounters Cato, she thinks:
One might say he was in the family of handsome, but askew, unkept, with a marbled complexion like Paris fog, one green eye a bit larger than the other, one sideburn longer than the other, and brown hair that looked as if he'd cut it himself. There's nothing wrong with that of course. My mother cut her own hair and ours, too, but his looked like it was cut while he was driving or frying eggs at the same time.
Rather than thrilling her with charming love declarations or poetry, most of their time together is spent in compatible silence. Lita's housemates, a group of wealthy, relatively silly girls, with more stereotypical love interests create a foil to Cato. The girls have little faith in Lita and Cato's relationship and delight in giving her advice on her love life:
Had you asked for my advice I would have told you to withhold your affections a bit. Not be so available, serving yourself up like an apple-mouthed roasted pig. men can take only so much beauty before they run. They're not women, you know.
It's Not Love, It's Just Paris goes beyond an international coming-of-age story, and includes thoughtful thematic elements throughout the novel. Engel touches on Lita's immigrant heritage, her journey of self-discovery, Cato's search to not be defined by his father, and the clash between the stately elegance of old Paris and the seductive Paris belonging to the International, newly-wealthy elite. It, unexpectedly, leaves the reader with plenty on which ruminate.