These "Short Girls Can't Wear That" Rules Are BS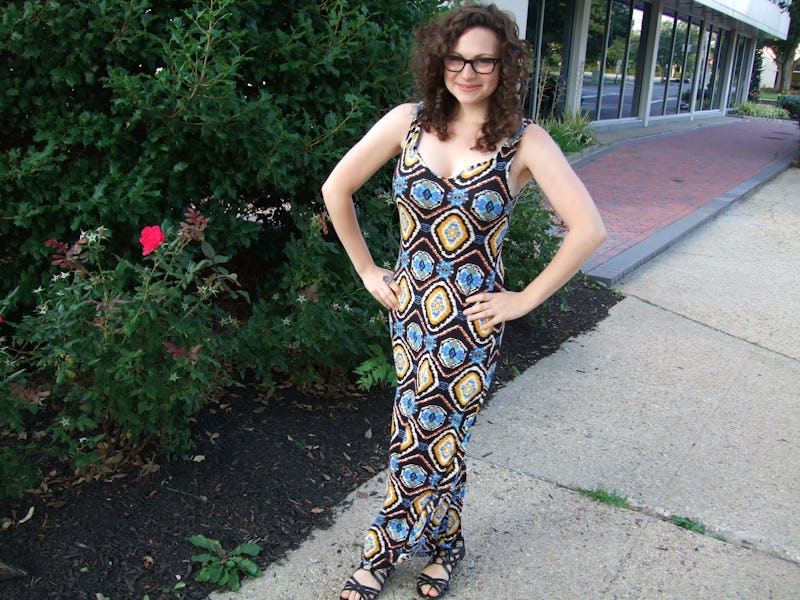 As a petite woman, I get pretty sick of people assuming I'm 12 years old. Sure, it's flattering to be told you look young, but not preteen young. I'm a 5'0", 23-year-old woman and, like many shorter ladies, often feel undermined because of my size. My old strategy for commanding attention used to involve impossibly high (and often quite painful) high heels, even when they proved to be impractical.
But the truth is, you can still be a fashion powerhouse at under 5'3" without numb toes and a bad back. All you need are a few handy tricks behind your closet door and you can make everyone sit up and pay attention as if you're the tallest girl in the room, even when you're wearing ballet flats. I don't believe in rules when it comes to your wardrobe because everyone is different. Your body type doesn't dictate what you wear. But I do believe in an arsenal of ideas that will help you look your best, and those ideas vary based on size and shape.
With the help of my closet (and my trendy mother), I've devised five outfits that will blow all those "short girls can't wear that" rules out of the water.
1. Short Girls Can't Wear Oversize Pieces
Petite Piped Shirt, $20, LOFT
My biggest tip for pulling off anything you damn well please is playing with proportions. When you're itty bitty, you can get away with those short shorts. A great way to age them up a bit is to balance the silhouette with an oversize blouse, like this pajama-style button-down that I bought at Ann Taylor LOFT, a store with a fairly comprehensive Petites selection. Anchor the look with a statement necklace and no one will dare ask if you're old enough to be riding the subway without your parents.
2. Short Girls Can't Wear Ultra-Cutesy Prints
Sometimes you really want to throw on a frilly little dress without resembling an infant attending church on Sunday morning. When you're short, details like puffy sleeves and bows de-age you in a heartbeat. Combat that affect with edgy accessories, like the chain ear hanger and leather buckle bracelet I'm wearing here. Strangers will be scared to mess with your petite, floral-printed self.
3. Short Girls Can't Do The "Uber Sexy" Thing
There's nothing wrong with constantly being told, "You're more cute than sexy," but it isn't exactly ideal for convincing the bouncer your ID is real. When you need to look a bit older and more sultry, all-black everything is the way to go. Monochrome has a lengthening effect, so you can appear a bit taller and a bit slimmer, plus it's hard not to look like a well-seasoned city dweller when sporting noir from head to toe. I've combined the monochrome idea with another petite lady favorite: the crop top. Shirts with shorter hemlines elongate the torso, especially when rocked with a high-waisted skirt. No way you're getting carded when you try and order a drink tonight.
4. Short Girls Can't Wear Maxis
For years I assumed, as many shorter women do, that maxi dresses were off-limits to me by virtue of their length. Until I found this dress and was pleasantly surprised (read: shocked beyond belief) that it was the right length on me without alterations. Sometimes a maxi will be too long, but you can always have them shortened at a tailor. Maxi dresses make you look taller, leaner, and more statuesque. Yes, please.
5. Short Girls Can't Wear Longer Shorts
Textured Stripe Riviera Shorts, $15, LOFT
You've probably been told to skip knee-length shorts because they chop off your legs, making them appear even shorter (THE HORROR). Tailored shorts, on the other hand, are a lifesaver in the "dressing like an adult" department. Denim cutoffs are cute and all, but do they make you look like a badass professional? No, they do not. These bad boys (also from LOFT) are short enough to allow for plenty of leg and long enough to sport at the office. You'll snag that promotion in an instant.
Images courtesy of Erin Mayer