What We Know About Snowden's Supposed Girlfriend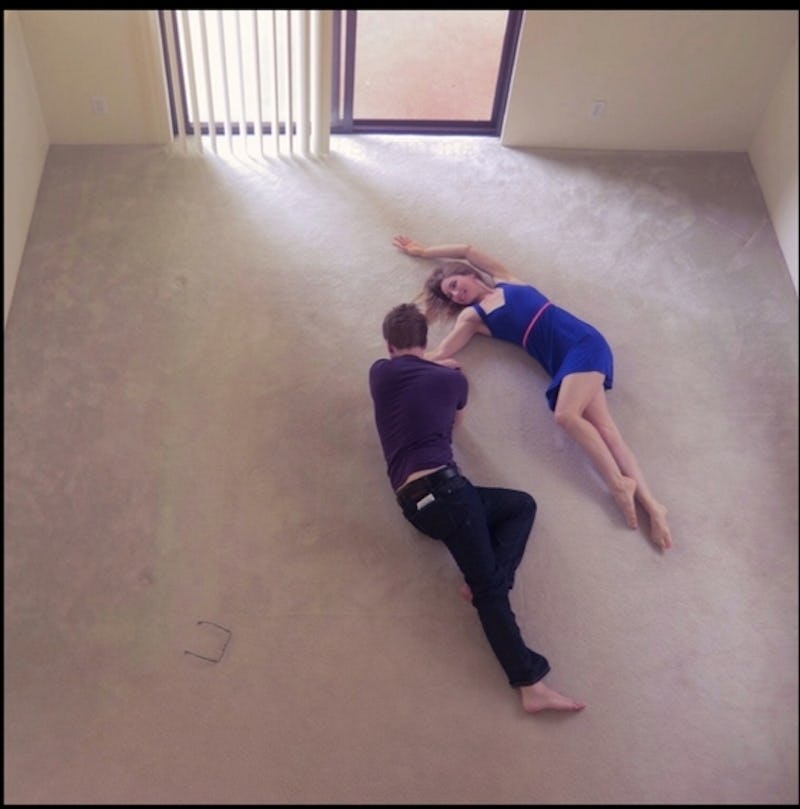 For some people, having a boyfriend so committed to privacy that he's happy to be charged with treason to protect it might make you think twice about exposing your thoughts, pole-dance videos, and half-naked body on the Internet. Not so much for Lindsay Mills, the woman who multiple news outlets are claiming is the girlfriend Edward Snowden left behind in Hawaii. Though, to be fair, Snowden claims his girlfriend (who he has not confirmed as Mills) had no idea what he was up to.
Mills' personal blog, removed shortly after Snowden "blew the whistle" on top-secret government surveillance programs, is titled "Adventures of a world-traveling, pole-dancing super hero." The two appear to have been dating since at least 2009. Last July, Mills wrote: "I moved to Hawaii to continue my relationship with E," using Snowden's moniker. "It has been quite an up-and-down rollercoaster since the moment I stepped off the plane," she added.
Mills worked as an acrobat-slash-dancer for the Waikiki Acrobatic Troupe, and appears to have used her blog partially for promotion, and partially for self-reflection. "Whenever E and I take the time to attack our yard, we end up having deep conversations," she noted at one point. Mills wrote of the couple's trips to Japanese restaurants, time spent with friends, camping trips, and snorkeling expeditions. On June 7, just after The Guardian's big reveal, Mills posted: "Sick, exhausted, and carrying the weight of the world."
On June 10, one day after Snowden "outed" himself, Mills posted an extended water-based metaphor before promptly deleting her account. "Surely there will be villainous pirates, distracting mermaids, and tides of change in this new open water chapter of my journey," she blogged, adding:
"As I type this on my tear-streaked keyboard I'm reflecting on all the faces that have graced my path. The ones I've laughed with. The ones I've held. The one I've grown to love the most. And the ones I never got to bid adieu. But sometimes life doesn't afford proper goodbyes. In those unsure endings I find my strength, my true friends, and my heart's song. A song that I thought had all but died away, when really it was softly singing all along."
Anyway, Mills is clearly a big fan of the ocean. Exhibit A:
On Tuesday night, Mills's father commented that he's been talking to his daughter via text message, but still doesn't know where she is. "I know more from your reports than from anywhere else," Mills said. Mills said he'd always known Snowden "had strong convictions," but admitted the news was still a "shock," though he said he understands Snowden's leaks. "I just wish him good luck and he's got my love." As for his daughter, he said she is "holding on."
(Photos: lsjourney.com)