Ke$ha Designs a Penis Necklace: A Look at Her Epic Phallic Faithfulness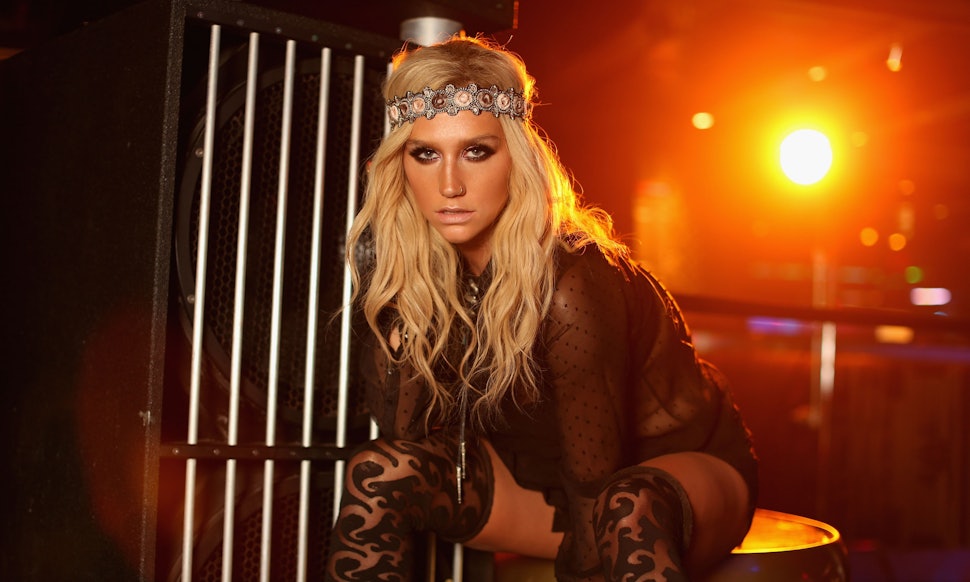 Christopher Polk/Getty Images Entertainment/Getty Images
You might know Ke$ha best for waking up feeling like P.Diddy or making out with unicorns, but as it turns out, she's also a celebrated (kind of) feminist icon. Why? For her 'reciprocation of the male gaze' and her 'subversion of male imagery', naturally. With very little (or maybe too much) thought of how she would feel about the popularization of gold vagina pendants, Ke$ha has chosen to make penis charms the frontrunners of her new jewelry line, Kesha Rose by Charles Albert. Let's take a look at all of her other penis references that have led to this proud moment.
image: Charles Albert
Penis Jewelry By Ke$ha Isn't Really That Surprising
The Penis Costume
This is a picture of Ke$ha in her now-famous penis costume, but be warned: it's also been worn publicly by her personal assistant (to cheer Ke$ha up, duh), and her mother, who danced in it during her daughter's performance of Grow A Pear in Budapest.
image: @keshasuxx/Twitter
Penises In 'Blah Blah Blah' and 'Grow A Pear'
To be exact: "Don't be a little bitch with your chitchat / Just show me where your dick's at", and "You were cool and now you're not / just like that / when you grow a pear / you can call me back" This girl's the classiest.
Unicorn Horns in 'Blow'
The video for "Blow" features unicorns and James Van Der Beek, both in formalwear, and is probably the coolest thing Ke$ha's ever done or will do. But considering the pop star's level of enthusiasm about penises, she can't really blame us for reading into the prevalence of phallic-shaped unicorn horns in it.