Singapore Backtracks on LGBT Book Censorship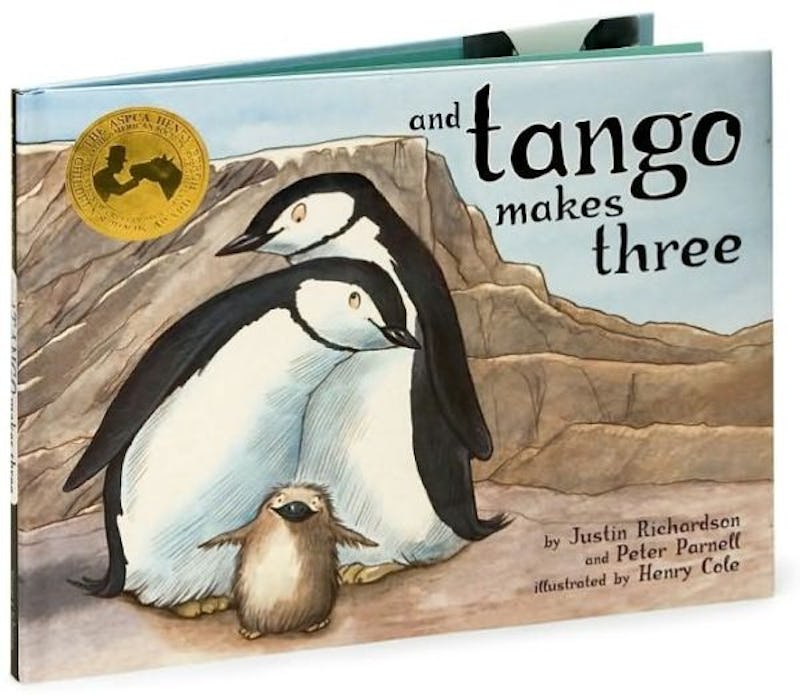 In a (partial) victory for the international LGBT community and free speech-lovers everywhere, the Singapore National Public Library has backtracked on its prior decision to remove three pro-LGBT children's books from its shelves. The books — And Tango Makes Three, The White Swan Express: A Story About Adoption, and Who's In My Family: All About Our Families — were labelled as not "pro-family," and were scheduled to be destroyed in accordance the library's policy on withdrawn books. But, perhaps due to international public outcry, it seems that they won't be following through with the decision after all. So, hooray!
Of course, the victory is not a total victory. One of the books, Who's in My Family, had already been destroyed before the decision was reversed. And although Tango Makes Three and The White Swan Express will be returning to the library's shelves, they will not be in the children's section. Instead, patrons can find them filed with the adult books. But at least they won't be pulped.
Obviously, this decision is better than going ahead with the original plan, but it still leaves a lot to be desired. Children's books don't suddenly become too mature for children when a non-traditional family is involved. There's nothing about non-traditional families that should upset children, and acting as though there would be is an insult to children raised in families that don't fit society's idea of normal. And yet there persists, it seems, this idea that the simple presence of a same-sex couple is somehow inherently sexual in a way that heterosexual couples aren't.
The Singapore National Public Library's new decision is a definite step in the right direction, but it seems that there's still a lot of walking to do.
Image: Barnes and Noble