One of the Best Books You'll Read This Year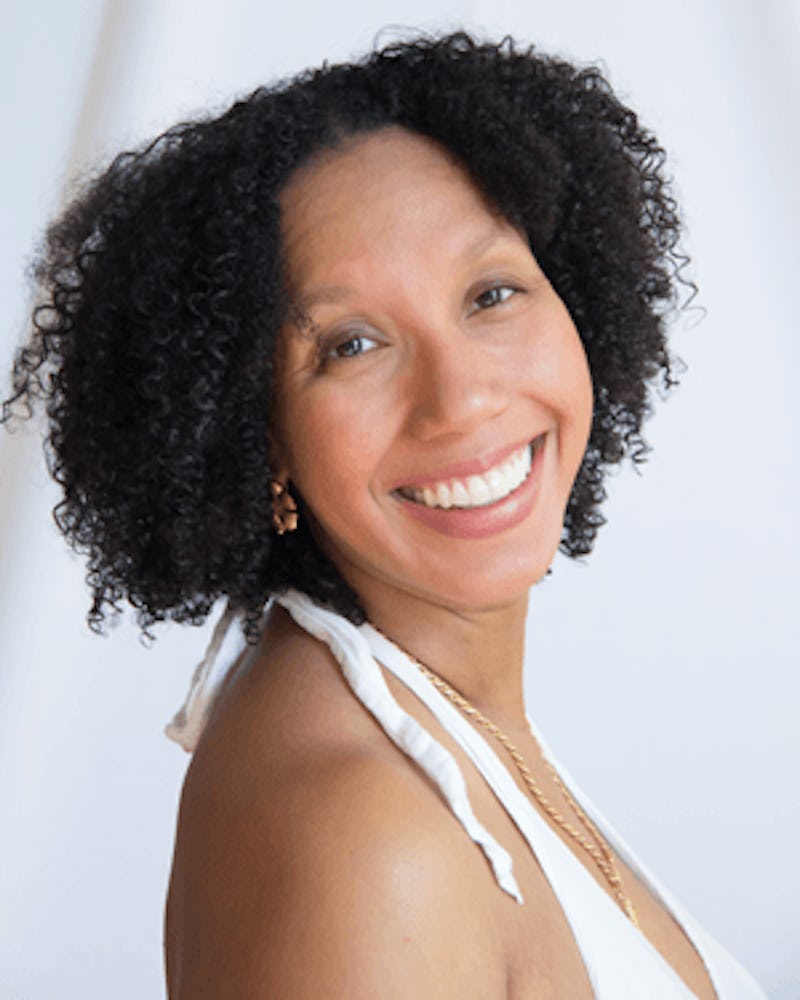 "Family can be like an anchor. An anchor may tether you. And an anchor may also pull and sink your ship."
Such is true about the Bradshaw family, the central figures in the epic Caribbean saga of Tiphanie Yanique's debut The Land of Love and Drowning (Riverhead). With the confidence of a seasoned storyteller, the St. Thomas-born writer spools an evocative history of place around the multigenerational family saga in this brilliant novel about family ties and the tangled web they can weave.
The tale opens in 1917 on the island of St. Thomas, just as the Virgin Islands transfer from Dutch to American hands. When Owen Arthur Bradshaw, a wealthy cargo ship captain, drowns suddenly in a shipwreck, he leaves behind two young daughters, an unacknowledged, illegitimate son, and a widow who suffers from "wildness" and glamorous dreams of a life in America, but dies soon after her husband. Eldest daughter Eeona is gifted with a supernatural beauty that can "sink ships." Even her father couldn't deny her beauty — he had a love affair with his daughter. The younger Anette is a fiery redhead, clairvoyant and headstrong like her mother, with a fascination for history and a fear of boats. Orphaned so young, she hardly remembers her parents, but feels deeply tied to her island heritage. Unlike her sister who harbors genteel pretensions, Anette cares little about social status. When the impressive Bradshaw estate is forcibly sold to pay off Owen's debts, the family is left only with the consequences of their patriarch's lustful misdeeds, and Eeona is forced to raise Anette on her own with limited means while struggling to redeem the Bradshaw name.
With this Yanique lays the groundwork for a tragic, yet magical family saga that follows. Now deprived of their considerate wealth and status, yet trapped by the legacy their father left behind, the two sisters, and son Jacob too, must navigate the tumultuous world of their homeland, an island that is ever-changing thanks to social conflict, rapid modernization, and booming tourism.
The novel is told through the enchanting voices of these three Bradshaw children and an insightful third person narrator. Its brief, alternating chapters maintain a lilting, rhythmic pace. Fusing elements of Caribbean history, myth, and folklore, Yanique paints a vivid portrait of this island family and the many permutations of love they both embrace and run from on the island — the surprising power of maternal love and the forbidden depths of incestuous passions; passionate love affairs and marriages of convenience.
While Eeona relates their story in proper, poetic English, Anette narrates in a blunt, yet lyrical Creole dialect, a compelling narrative tool expressive of the differing personalities and motivations of the two sisters — as different as "water is from land." Despite their differences, each sister is searching for stability and her own version of freedom, seeking escape in various but often misdirected places. For Eeona, it's freedom from the all-consuming love of her father and the heartbreak of his loss that she desires, as well as an escape from the declined social standing of her family. Eeona dreams constantly of redeeming the Bradshaw name. Anette, on the other hand, wants freedom from society's confines and the expectations of her sister. More than anything, though, she desires to escape the sense of abandonment she's felt since childhood. Anette wants to belong to someone, a desire that propels her through a trinity of men, one of whom is Jacob, the gorgeous, sand-colored doctor-to-be she doesn't realize is her half brother.
The sisters' desires make for a compelling dichotomy that drives their narrative trajectories together and apart as they suffer through births and deaths, hurricanes and war, and social upheaval and failed marriages — all the while pining for their forbidden loves. As their stories unfold over decades, characters enter and exit their lives only to resurface again in unexpected ways. This strange poetry and the destinations their quest for freedom leads them is irresistibly page-turning.
The abusive nature of colonialism, repercussions of modern development, and American legacy of racism on the island also flicker vividly in the background. These themes subtly inject further drama into the lives of the characters and enrich the narrative with historical depth, while never overpowering the familial tale at the novel's core.
Land of Love and Drowning is an enchanting family saga, deeply felt and not easily forgotten. Yanique poignantly captures the very human desires to belong to someone and to have a place to call home. Vast, yet intimate, Drowning a glittering marvel of Caribbean literature and a debut destined to make tsunami-sized waves on our literary landscape.
Image: Debbie Grossman