Vera Bradley Learns Millennials Aren't Into Quilts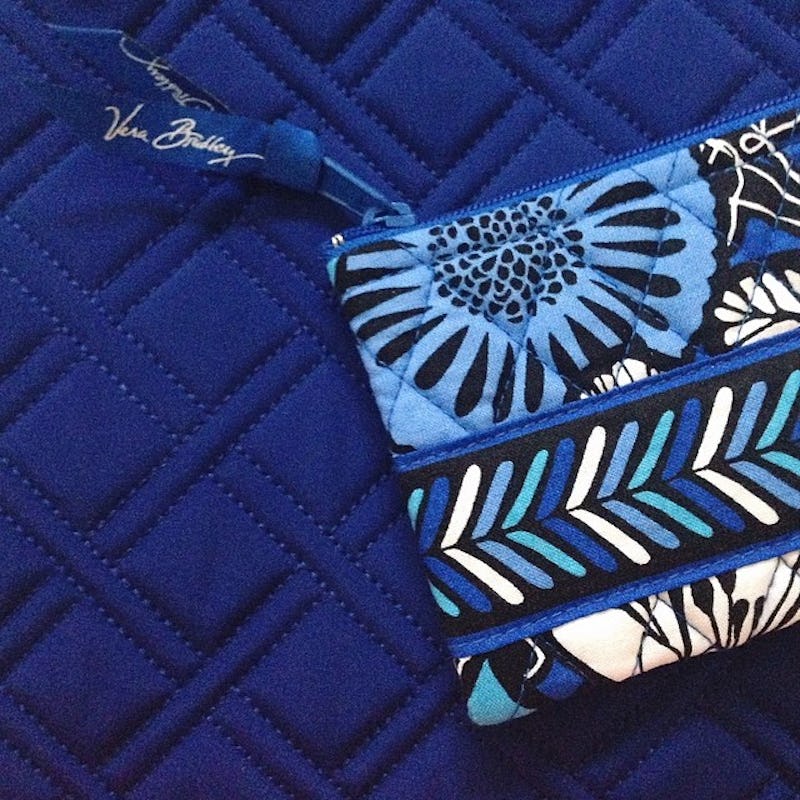 You remember Vera Bradley, don't you? Those quilted cotton bags that suburban moms and their teenage daughters both liked to carry, in different variations? They were everywhere in my Long Island high school. Even I, Bright Eyes loving alterna-chick that I was, had two Vera Bradley bags. One was an oversized burgundy tote and the other was a blue "Mini" style purse that I'd begged my handbag dealer (okay, my father) for until he caved. I still have the latter, in fact.
Vera Bradley got by on a tried and true formula: Simple purse designs, quilted cotton fabric, colorful floral and paisley patterns. But the old tricks aren't cutting it anymore — Vera Bradley is introducing leather goods in an attempt to attract new customers to the brand. CEO Robert Wallstrom told WWD:
Sales from existing customers have been relatively stable, but our traditional patterns and products simply are not attracting enough new customers to our brand, and overall traffic is down substantially.
The specific target demographic for the leather (and faux leather) line is between the ages of 21 and 30 — aka, Millennials. "We tend to lose the Vera Bradley girl a little bit right out of the college, but when she gets married and has children, we get her back again," founder Barbara Bradley Baekgaard told WWD. Young women who may have loved the brand as teens are shying away from the overtly preppy styles as they age into early adulthood.
What will the leather goods line, due out on September 16th, include? There's every style from a wristlet to a tote, offered in colors black, taupe, and burnt orange and ranging in price from $98 to $298 (from the looks of the ad, the leather styles are still quilted). The faux leather range includes two additional styles — an envelope card case and accordion wallet — in brighter colors such as fuchsia and at a slightly lower price, between $24 and $138.
Will these new leather handbags bring Vera Bradley to the attention of young professional woman, a demographic with which Bradley Baekgaard says the company largely misses the mark? Time will tell! Keep an eye out for the collection at Vera Bradley, Dillard's, and Von Maur stores, and online at verabradley.com and Zappos.com.
Images: verabradley/Instagram, WWD