'Downton Abbey' Season 5 Has a U.S. Premiere Date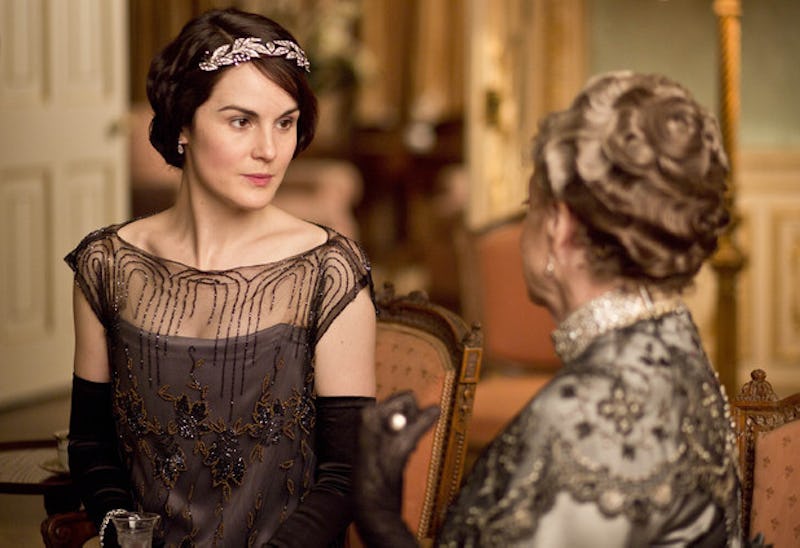 Get ready, Downton Abbey fans, I've got some good news, and some bad news. To lessen the blow of the bad news, here's the good news first: Downton Abbey season 5 has a U.S. premiere date, according to a new report in the L.A. Times. Excellent! Now, however, the bad news is that we're all going to have to wait a really long while to actually see it — as in, January 2015. Not so excellent.
Season 5 of the British period drama was originally announced at the end of last year after season 4 of the series became, according to Metro.co.uk , the "biggest drama on TV this year." Since then, the episodes haven't been given a U.K. premiere date for its home network ITV, but Downton Abbey generally airs a few months prior to the U.S. premiere date, so it's safe to say new episodes should begin airing across the pond possibly in September. Then, as PBS announced during the TV press tour today in LA, season 5 of Downton Abbey will premiere in the U.S. on January 5. As for why PBS is waiting a few seemingly endless months to air the series after it's shown in the U.K., PBS President and Chief Executive Paula Kerger said:
"January works well," Kerger said, because the weather has turned cold across much of the country and people have more time to watch. The fact that "Downton's" audience grew by 16% for the most recent season, she added, verified the strategy.
Who else is just feeling like Veruca Salt in Willy Wonka and the Chocolate Factory now?
Image: Giphy