'Project Runway' Contestant fäde zu grau Could Be One You Love or Love to Hate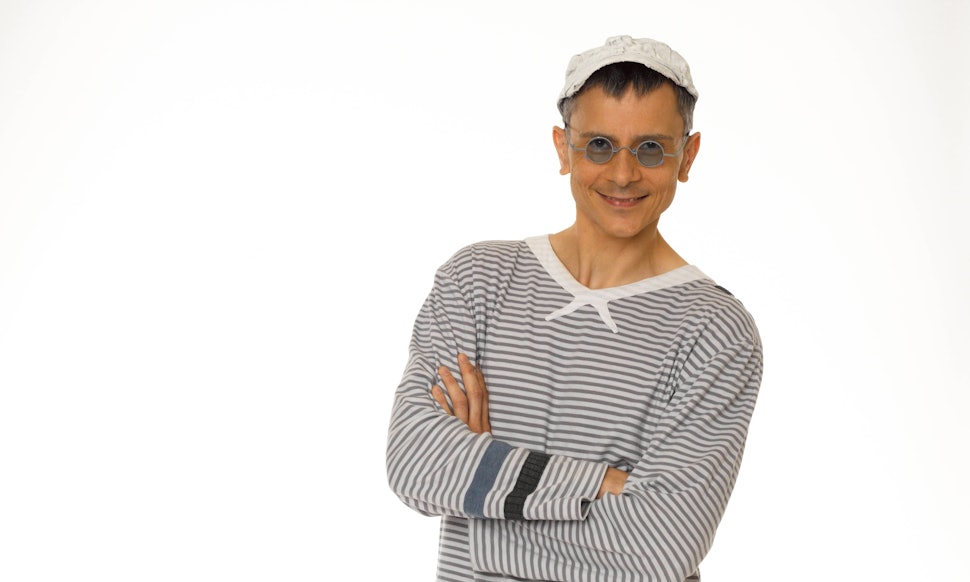 If you're a Project Runway fan, you know how fun (and hard) it is to look at the big group of designers and predict who'll stand out from the crowd, but some, like Project Runway Season 13's fäde zu grau, make it easy.
After all, you want contestants who will compete their hardest and also give great talking head to rise to the top. They should be a little bit snobby, unique, and not too familiar with all of Project Runway's tricks. Plus, to make for a really good cast, you have to have the drama queen love-to-hate-them types in addition to the favorites. Without a Wendy Pepper, a Santino Rice, a cat-throwing Kenley Collins, or a Gretchen Jones, the show becomes boring.
Guessing who's going to play what role is always a shot in the dark, but here's why I suspect German designer fäde zu grau will be one of the ones it'll be a whole lot of fun to watch.
Image: Barbara Nitke/Lifetime
He Changed His Name
This is just an educated guess, but it doesn't seem like "fäde su grau" (note the lowercase letters) would be a given name. Firstly, "fäde" with the umlaut is two syllables in German, but grau pronounces it like the English word, "fade." "Zu grau" means "to gray," so it's a play on words that, like grau, straddles Germany and the US.
Image: Lifetime
He Lives in Florida
No disrespect, but Florida's more than earned its eccentric reputation. Since grau has settled down there with his husband, he must have a thing for chaos — which every Project Runway contestant needs to make it through the crazy deadlines.
He's From East Germany
Grau grew up and started his career in East Germany. He should get along with Heidi, then — she always has a soft spot for German designers.
Image: Lifetime
He's Barely Online
Could that be a clue that he's not long for this competition, which has embraced the Instagram voting, hashtagging, and "like"-ing demographic? He's only ever sent twelve Tweets.
He's a Graphic Designer
The biggest curse when making PR garments? Not enough color, pattern, and texture! So many designers send out pieces with complicated construction, but nothing else. Of course, too much of the above and Nina Garcia will come after you for "taste issues." Hopefully grau stays true to his uncommon aesthetic and delivers some truly weird pieces. In the first couple weeks, you want to see designers take chances, even if it results in some crazy misfires.
Image: Lifetime
He Loves Karl Lagerfeld (Hopefully For His Cat)
He Has Just As Much of a Chance As Everyone Else
In the end, guessing who will make it and who will be eliminated is just that — a guess. But whether he flames out halfway through the first episode or makes it all the way to the finale, he's sure to make an impression.
Image: Barbara Nitke/Lifetime