Where Will 'Late Show' Be Filmed Next Year?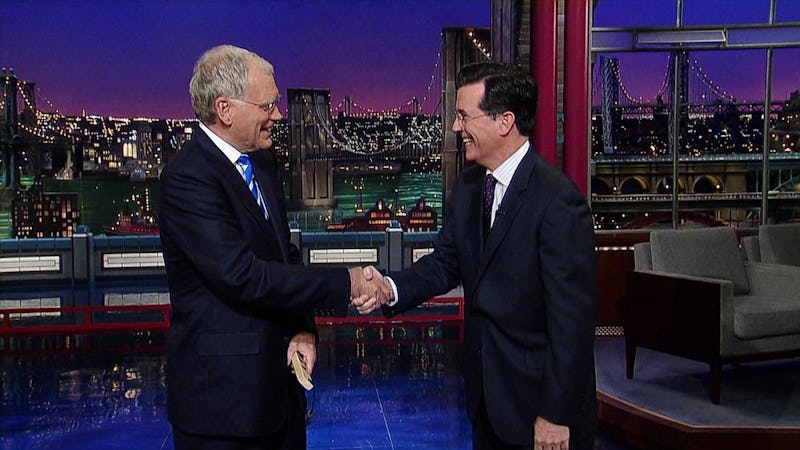 Great news for CBS's Late Show, which is set to hand over the reins from longtime host David Letterman (after 33 years!) to The Colbert Report host Stephen Colbert: According to new reports, Late Show will stay put in NYC at its longtime home, the Ed Sullivan Theater, once Stephen Colbert takes over as host of the series in 2015.
New York Governor Andew Cuomo made the announcement yesterday, excitedly confirming that New York City will still hold its spot as the late night show capital (we've got Late Show, Late Night With Seth Meyers, and The Tonight Show Starring Jimmy Fallon! Beat that!): "Today, I am pleased to announce that the 'Late Show' will stay in New York, where it belongs," Cuomo said. "New York has long been an international entertainment leader, and with this commitment from CBS we are beginning the next chapter in that proud history."
Of course, this deal somewhat had to do with money and not just an overwhelming love for keeping tradition alive: According to CNN , the deal allows CBS to receive "at least $11 million in tax credits," and "another $5 million grant from Empire State Development, New York State's chief economic development agency, will also be made available to offset renovations at the Ed Sullivan Theater." Additionally, it keeps over 200 year-round jobs available to New York City workers.
Good choice, CBS. Good choice.
Just sayin'.
Image: WhitneyLYoung