This Is The Prettiest Vending Machine Ever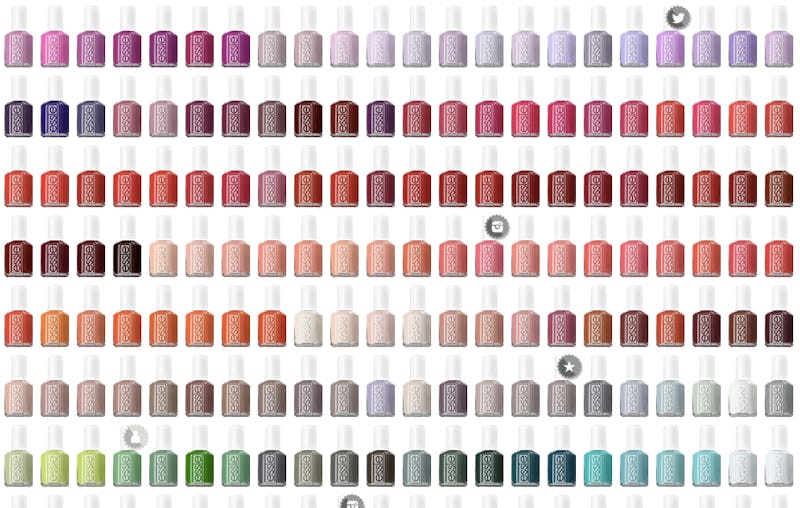 This just in: Essie opens digital vending machines in malls and airports starting this month and it's the prettiest vending machine ever. And we're not talking about two or three of their most popular nail colors. In fact, the kiosk is offering 48 different bottles of nail polish which is more than likely comparable to the selection in your local drugstore.
You also won't be paying any sort of convenience fee for these polish dispensers — each bottle is prices at $8.50, as per usual. So where can you see and use one of these glorious machines in action? The first color boutiques are opening in the JetBlue Terminal at JFK in NYC and the Oakland International Airport. Additional spots are expected to open at Dallas-Forth Worth airport, the Oaks shopping center in Thousand Oaks, and the Shops at Mission Viejo in California.
Feast your eyes on the beauty of nail polish vending machines below to get you even more excited to try one in person. Whatever your go to nail polish color is (black nails in the summer and all year round is mine) these machines will allow manis on the go and quick touch ups to be that much easier. Your nails have never been happier!
Image: Essie.com