The 6 Best Pastel Liners On The Market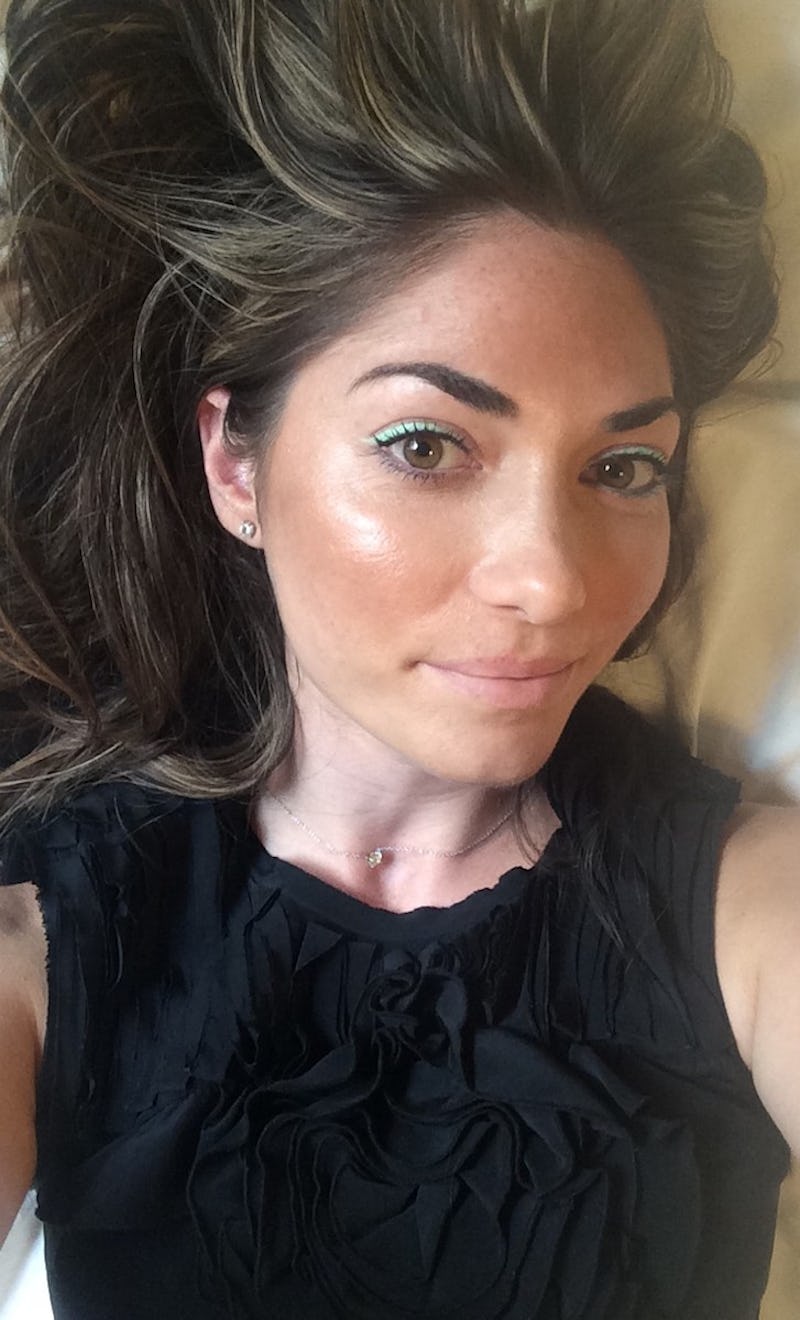 Pastel eyeliner is the hipster of makeup this season. Its an incredibly difficult look to pull off, and the appearance must be accompanied by a correspondingly self assured attitude. And most importantly, bold, pastel liner is a trend the average beauty consumer wouldn't touch unless there was some sort of compensation involved. It's an ostentatious look, to be sure, but modern pastel eyeliners aren't the garish trend which manifested itself to the detriment of beauty junkies in the '80s. This season, pastel eyeliner can be swiped on underneath the eye to brighten your gaze and mask signs of exhaustion; it might be layered atop the thinnest stripe of black liner for a memorable but ultimately elegant statement; and if you're a true devotee of the trend, you can pop the shade into your waterline for a truly captivating stare.
However, none of these interpretations of the pastel trend will look sophisticated enough to make you feel comfortable leaving the house unless you choose the correct shade. If the color is too bright, you may scare the locals with your neon stare. And if you choose a shade that's too muted, you're simply not giving the trend its due diligence. In honor of those brave, madcap beauty connoisseurs who feel like giving their makeup routine a shake-up, I ventured to New York's best beauty boutiques and tried on every pastel liner I could get my hands on. While a few were less than impressive, I discovered seven which I absolutely adore.
1. MALLY EYELINER IN ICE BLUE
I'll begin this review with a short tale. I ventured into Henri Bendel in search of the best pastel liners the store had to offer, and enlisted the help of one of the store's assistants. After confusedly telling me that pastel liners didn't exist, and then recanting her statement to explain that she didn't know of any companies which manufactured pastel eyeliner, I picked up a pale blue liner by Mally off the shelf standing directly beside her. With a casual shrug, she told me I could try it on and walked away to continue chatting with her co-workers. While I certainly won't be returning to Bendels to purchase anything in the near future, I loved the light, barely-there look of the Mally Evercolor Starlight Waterproof Eyeliner Singles in Ice Blue.
Evercolor Starlight Waterproof Eyeliner in Ice Blue, $18, Mally Beauty
2. CYNTHIA ROWLEY BEAUTY EYE PENCIL IN SKY BLUE
After my discouraging experience at Bendel's, I ventured down to Soho to check out the new Birchbox store. Lo and behold, the store actually is a mecca of beauty products, complete with well-lit mirrors, makeup remover, and tissues for experimenting with your finds. And this Cynthia Rowley Eye Pencil in Sky Blue was quite a find, indeed. With just a touch under my lower lash line, my eyes appeared brighter, and certainly more trendy.
Cynthia Rowley Eye Pencil in Sky Blue, $16, Birchbox
3. CYNTHIA ROWLEY BEAUTY EYE PENCIL IN VIOLET
I enjoyed my experience with the Sky Blue pencil so much that I dared to try the Cynthia Rowley Eye Pencil in Violet version as well, and viola! An ethereal dose of pastel orchid magic to add intrigue to a basic coat of mascara.
Cynthia Rowley Eye Pencil in Violet, $16, Birchbox
4. STILA SMUDGE STICK WATERPROOF EYE LINER IN PERIWINKLE
All eyeliners are not created equal. This being said, the Stila Waterproof Smudge Stick in Periwinkle puts other formulas to shame, depositing a build able layer of pigment atop lashes. The Periwinkle shade caught my eye, and left a lovely wash of vivid blue color on my top lash line.
Stila Smudge Stick Waterproof Eyeliner, $22, Sephora
5. YSL DESSIN DU REGARD WATERPROOF EYE PENCIL #12 BLEU ACQUA
I am newly addicted to Yves Saint Laurent makeup, all because of one little limited edition Yves Saint Laurent Dessin du Regard Waterproof Eye Pencil in Bleu Acqua. After circling the Bergdorf Goodman beauty floor for what seemed like an eternity, I found the YSL counter, and discovered the richest, smoothest, and most eye-popping shade of pale turquoise. The formula didn't tug at my eyelids, and glided on to reveal eyes that look like they belong on the French Riviera — or so I believe.
YSL Dessin du Regard Waterproof Eye Pencil, $30, Nordstrom
6. NARS LARGER THAN LIFE LONG WEAR EYELINER IN BARROW STREET
In terms of service, the good people at NARS in Soho were miles ahead of every other location I ventured to. Instead of simply leaving me to try on my new favorite NARS Larger Than Life Long-Wear Eyeliner in Barrow Street, they applied it for me, and threw in a full makeup lesson as well. I came out of the store looking better — and more bronzer — than I have in years, though my gentleman companion took one look at the selfie I sent him post-makeover and, supportive but aghast, told me he had never seen me in such heavy makeup.