An Alternative to Reconstructive Breast Surgery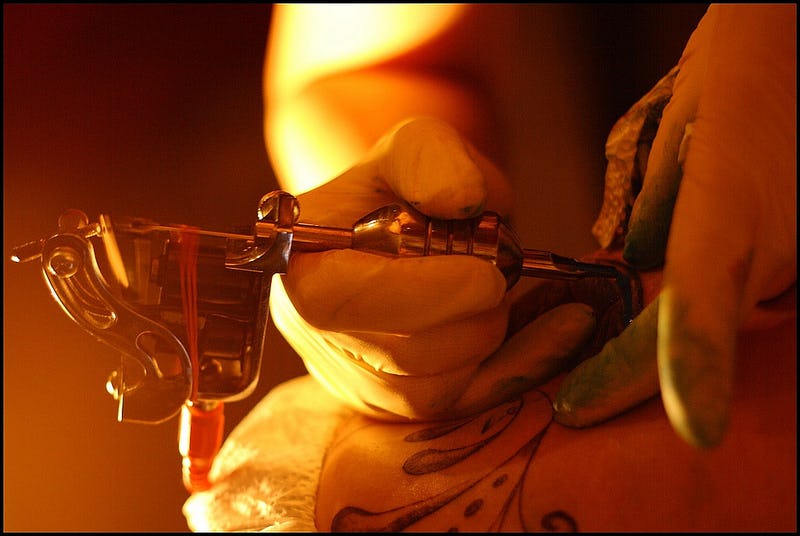 Angelina Jolie's recent decision to undergo a preventative double mastectomy was heralded as an aspiring call to action, even precipitating comparisons to Betty Ford. However, the media coverage overlooked the physical and emotional toll that mastectomies take on many women. As reported by Everyday Health, the procedure and recovery process can be just as harrowing as the cancer battle. The removal of breasts can be both painful and crippling to a woman's self-esteem and sense of femininity.
But isn't there the option of reconstructive surgery? Yes, but as The Guardian notes, it's not that simple. Reconstructive surgery is difficult (some requiring a series of surgeries), expensive and can be rife with complications, leading some women to even resort to removal.
As a result, there is a growing trend among breast cancer survivors to tattoo the scar tissue rather than reconstruct their breasts. In a somber article, The Guardian featured stories from women who opted for body art over reconstruction. Check out some excerpts below:
Pam Huntley from Fort Bragg in California says: "Getting my tattoo was the culmination of a three year dance with breast cancer. The tattoo changed my mastectomy scar into a shield."
Denise Levine was diagnosed with breast cancer in 2009 and was clear from the outset that a reconstruction wasn't for her. "I wanted to return to my old self as quickly as possible" she says, "I didn't see how that could happen if I let a plastic surgeon rearrange my muscles and tissue."
It was a year later (the minimum recommended time to let the scar fully heal) that she decided to visit a tattoo parlour for the first time. Although she was worried about it being the right decision, she made the right choice. "It is hard for me to describe how much I love my tattoo and how happy I am with it… I admire the beauty of the bird and the balance it has brought back to my appearance," Levine says.
For those who know the mythology behind the Phoenix, that tattoo couldn't be more fitting. These women are not just innovative. They are brave. To rise from the ashes of their cancer battles and emerge proud of their battle scars is a beautiful message to women everywhere. It shows that we are more than our bodies.
Image: laf.P on Flickr