The Season 5 Premiere Date Is Here!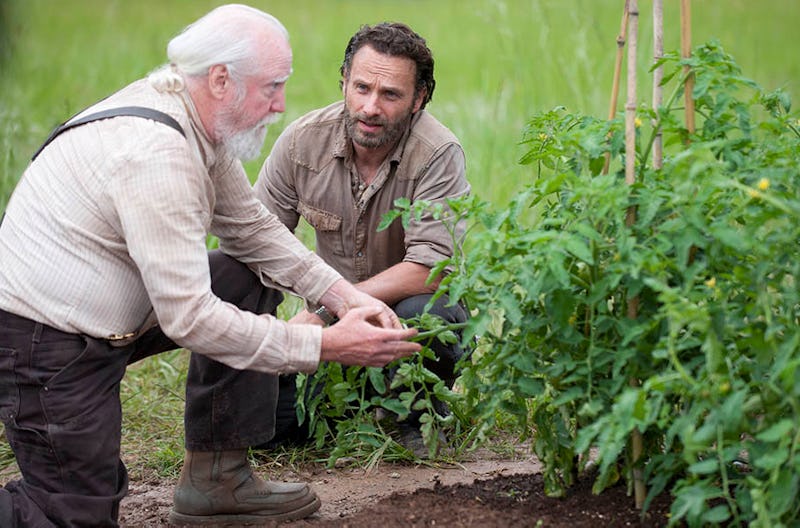 Attention Walking Dead fans! It is now officially time to get excited about the upcoming season. Oh? You've been excited since Season 4 ended? Nope? Since before Season 4 ended? Wow, that's impressive! Anyway, now is the socially acceptable time to get stoked because it's just been announced that The Walking Dead Season 5 will premiere on Oct. 12 at 9 p.m. Woohoo!
The premiere date was announced at San Diego Comic-Con on Friday along with some other hot information for fans, like the news that Seth Gilliam has been confirmed to be joining the show as Father Gabriel and, most importantly, the Season 5 trailer. (Don't work yourself up into a tizzy trying to find it online! It's cool, you can watch it right here. Watch it, then you can freak out.)
This premiere date means that you have exactly 78 days to prepare yourself for some fifth season action. The time to start watching the entire series from the beginning to make sure you didn't miss anything is now! Just please, avert your eyes from the screen every once in a while. Zombies or no zombies, it's not good to stare at a screen too long.
Image: AMC