How Short Is Too Short For Your Jorts?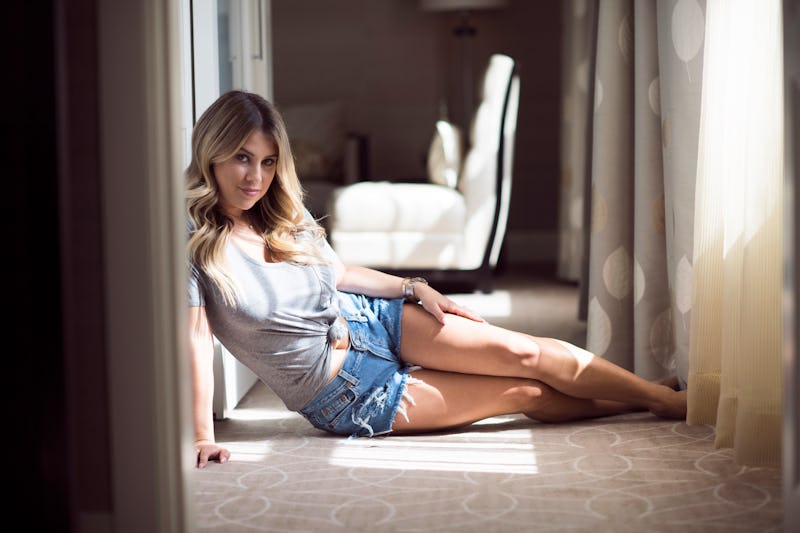 Timur Emek/Getty Images Entertainment/Getty Images
Summer is the season of jean shorts. Whether they're paired with a crisp white button-down or a neon crop top, jorts are ubiquitous from June through August — if you're the lucky resident of a state that receives a significant amount of sunshine. However, based on the aggregate paparazzi snaps of celebrities and personal observation, I think we should note that it is possible for jean shorts to be too short. Waaaaay too short, in fact. On more than several occasions, I've seen a lot more of a jorts-sporting person than (I think?) she intended, simply because the budding street style star decided to wear a pair of shorts not significantly larger than your average bikini bottoms.
To each her own, I would normally say, but do you really want to use your jorts as an opportunity to show the general public your crotch? Doesn't that kind of distract from the jorts?
So where is the line between chic and burlesque? I looked to some of Hollywood's starlets for guidance:
Katrina Bowden, pictured above, provides a prime example of shorts that are almost too short. Certainly, it appears that the pair in question are sufficiently covering her, but if the jorts rode up at all or Ms. Bowden switched from standing to sitting, her ensemble could easily become way more revealing.
This person, on the other hand, needs about five more inches on her jorts at the very least. When any hint of rear end is visible underneath a pair of shorts, it's time to donate them. Don't be afraid to leave something to the imagination.
Mariah Carey loves to flaunt her curves, but the performer demonstrated exactly how to balance sultry and appropriate in her jorts when she threw out the first pitch at a Tokyo Dome baseball game in May 2011. Carey's fitted pair ends a few inches south of exposing anything she didn't want to, and the cuffed finish adds refinement to a laid-back look.
Of course, no story on jorts would be complete without a lesson from Queen Bey herself. The singer's dark wash pair is almost in line with her fingertips, making the look appear more polished. And Beyoncé pairs hers with nude stockings, a sweater, and a scarf to further dress up the look.
So what can we learn from these daring souls and their jorts? When in doubt, go longer rather than shorter. Try to aim for nearly fingertip length with your jorts. And make sure your corresponding top skews more Scandal than Bad Girls Club .
Images: Getty Images