The Internet Animated Badger's 'Star Trek' Script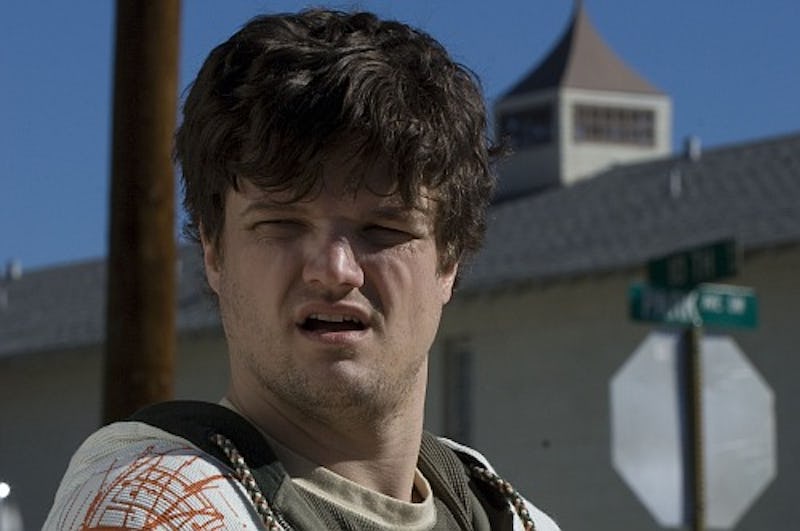 One of our biggest burning questions following Breaking Bad 's Season 5 Part 2 premiere episode, "Blood Money," wasn't what would happen to Hank after Walt told him to "tread carefully," or what Walt would do with the ricin he retrieved from his abandoned home. Instead it was: When will the Internet recreate Badger's incredible Star Trek script?
The answer: Less than 24 hours after "Blood Money" aired. Illustrator Matt Czap teamed up with New York Magazine to create an animated video of the proposed episode, told by a very high Badger (Matt Jones) to a very high Skinny Pete (Charles Baker). The moment in "Blood Money" brought one of the few minutes of much-needed levity to Breaking Bad, reminding us how incredibly glad we are that creator Vince Gilligan decided to spare both Badger and Skinny Pete after at first writing the characters for Walt to murder them.
One of our other burning questions? How in the world Jesse (Aaron Paul) didn't go into hysterics listening to Badger rehash a story about a pie-eating contest between Captain Kirk, Chekov, and Spock. (And head on over to New York Magazine to take in the must-read story about how the Star Trek script came to be. Believe it or not, it has been in the works since Season 1 of Breaking Bad.) Now, there's a reason Paul deserves an Emmy in September.
Watch New York Magazine's illustration below!