What People Really Thought of Xtina's Debut Album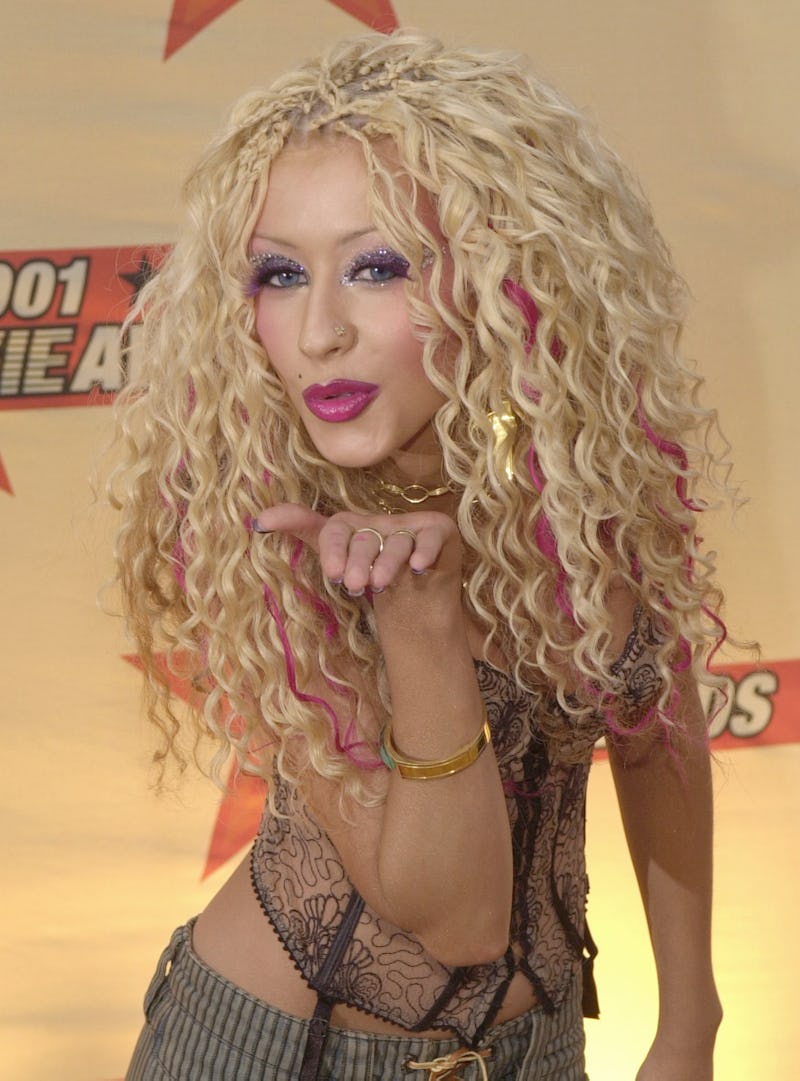 Chris Weeks/Getty Images Entertainment/Getty Images
It's been fifteen years since Christina Aguilera's first album was released. For perspective, that means that if Christina Aguilera's first album were a person, it would be old enough to be "too cool" to like the equivalent pop music today. It would be all "Ugh…Ariana Grande is a Nickelodeon star…ew. That's for kids." And it might have a nose ring that its parents didn't approve of.
The point is, it's been far too long since Christina's self-titled debut album hit the scene and we're all too colored by nostalgia and wistfulness to be objective about it. Be honest: You are incapable of being objective about "Genie in a Bottle." You know "What a Girl Wants" and that's for it to be 1999 again so you can get back to The Good Ol' Days.
Luckily, there are still a few people who can be objective about that first offering from Xtina – the people who reviewed it before she was a phenomenon and who weren't young girls idolizing her provocative fringe crop tops and edgy low-rise jeans. I'm talking about people who were thinking about that album before Christina told us were "Beautiful" no matter what, before she got "Dirrty" and before The Voice.
So what did people think of Christina's first album way back before Y2K? Did they know she would be a worldwide superstar? Did they predict she would fizzle fast and forever? Take it away, impartial judges:
Barry Walters, Rolling Stone: Rolling Stone was super-impressed by Christina's debut. Their reviewer, Barry Walters, began his two-paragraph critique with a Big Question (and a big Britney Spears reference, the comparison that would define Christina's early career): "Is there room on the pop charts for one more ex-Mouseketeer?" Walters was impressed with "Genie," calling it "sophisticatedly saucy" with lyrics that were "sensually sensible poetry." He also praised Xtina for her "powerhouse pipes."
It sounds promising, but Ol' Barry wasn't all compliments. He said the rest of the album failed to live up to the lead single and that "pop's next It Girl deserves to be outfitted in something more flattering than the empress's old clothes." Ouch.
Beth Johnson, Entertainment Weekly
: EW branded Christina's debut with a pretty-middling B-. Reviewer Beth Johnson couldn't resist the Mouseketeer reference either, quipping that, "the powers that be aren't taking any chances with this 18-year-old, preternaturally piped ex-Mouseketeer (yes, another one)." While Johnson also loved "Genie" (people just could not get enough of that song – even adults who were paid for their music opinions), she wasn't a huge fan of the record overall, calling it "frustratingly erratic" and commenting on the wildly disparate songs, which ranged from "lightweight, hormonal anthems...and who-am-I musings...to maudlin ballads best suited to thirty something divas."
Not a take down, by any means, but not a ringing endorsement, either.
Nikki Tranter, Pop Matters: Online indie pub Pop Matters was decidedly less kind to Christina. Writing for the website, Tranter avoided opening with a Disney joke, but did say that listening to the album was better than seeing Christina perform because "[Aguilera is] so much better when you don't have to watch her strut about like a trained poodle."
She didn't care much for "Genie," either, calling the single "a horribly soulless attempt at making this little girl sound all grown up." Other highlights of the review include choice phrases like:
"['I Turn to You' is] a nice little song ruined by that horrid pop beat threatening to destroy cheesy love songs for all time."
"'So Emotional' continues to soak Christina dry of anything remotely resembling credibility…"
"While Christina continues to come off (especially following the rancid update of 'Lady Marmalade' for the Moulin Rouge soundtrack) as a rich tart capable only of crimping her hair in the dark and screeching like a banshee waving her right hand in the air whenever placed in front of a microphone, she has a voice that deserves better."
At least she thinks Aguilera deserves better? You can't win them all, Christina. Haters gon' hate. Etc.
tl;dr: Back in 1999, most critics agreed that "Genie in a Bottle" was a solid first single, but were less-than-thrilled by the rest of Christina's muddled debut album. The indie critics were harsher, but still recognized Aguilera's vocal prowess.
Thank you, reviewers of 1999, for your service to 2014.