4 Teen Mysteries That Slipped Under the Radar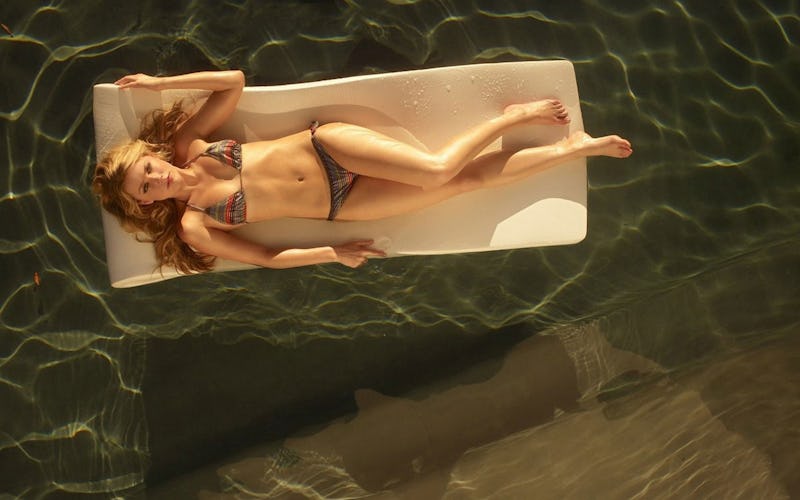 Long before Aria, Emily, Hanna, and Spencer were tracking down Alison's killer, other TV teens were knee-deep in their own mysteries. But the biggest mystery of all? Why some of the most promising series in the genre were canceled after so few seasons. If you just can't wait for next week's Pretty Little Liars, check out some of these TV shows to get your fix of pretty young people solving terrible crimes.
Hidden Palms (2007)
Starring a young Amber Heard — also known as Johnny Depp's current galpal — this series follows Johnny (Taylor Handley, also known as the guy who played Oliver on The OC), a rebellious teen fresh out of rehab who moves to Palm Springs with his mother and her new husband. The house that they live in just happens to be the former home of Eddie, a teen who was recently found dead of an apparent suicide. Or was it a suicide? (Spoiler: No, it wasn't.) The series lasted for only eight episodes, but audiences still found out who was actually responsible for Eddie's death... and the reveal was insane.
Despite its short life, Hidden Palms was a fun soap featuring rich teens behaving badly — think: The OC if Marissa Cooper had been murdered before the first episode. But it's a good thing Hidden Palms got canceled — creator Kevin Williamson went on to develop shows like The Vampire Diaries and The Following.
Watch it (for free!) here.
Veronica Mars (2004-2007)
If you haven't already watched Veronica Mars, get on that. Not only because the series has been revived for a feature film thanks to a Kickstarter campaign, but because it's one of the most well-written shows on television. For the uninformed, Veronica Mars is a junior private investigator who uses her wits to solve crimes. She's smart, sassy, and should definitely be your favorite television heroine. The show lasted for three seasons and delivered three mysteries — no waiting around for answers on Veronica Mars.
While the series isn't streaming, you can purchase the entire series on iTunes. It'll be well worth it.
Whistler (2006)
And you thought Veronica Mars slipped under the radar. Whistler — which aired on The-N — remained virtually unknown before and after its life on TV. The series followed the lives of the McKaye family as they attempted to put their lives back together following the death of their snowboarder son, Beck. Beck, a local legend, was found dead on a mountain after an apparent boarding accident. (Spoiler: It wasn't an accident.) As cool as Beck was, he wasn't without enemies... and it was up to his brother, Quinn, to find out if one of them had something to do with his untimely death. (Spoiler: Uh, yeah, they did.) Surprisingly dark show with a gripping mystery.
Melrose Place 2.0 (2009)
The CW reboot of the original Melrose Place failed to take off, perhaps because its legacy turned out to be a hindrance. (Let's be real, what 15-year-old watching The CW knows anything about Sydney and Dr. Mancini?) But if you were a fan of the original — or were happy to do some Googling to fill in the blanks — this show was pure fun. The series opened with Sydney (Laura Leighton, also known as Ashley Marin from PLL) floating dead in the famous Melrose Place pool. While the rest of the cast hides their motives and tries to find the murderer, secrets are revealed, alliances are tested, and lots of crazy things go down. And only a few of those things involve Heather Locklear's character, Amanda. Did it have to close its doors so soon?
Images: The CW(4); The-N