Witness Eddie Redmayne As Dreamy Stephen Hawking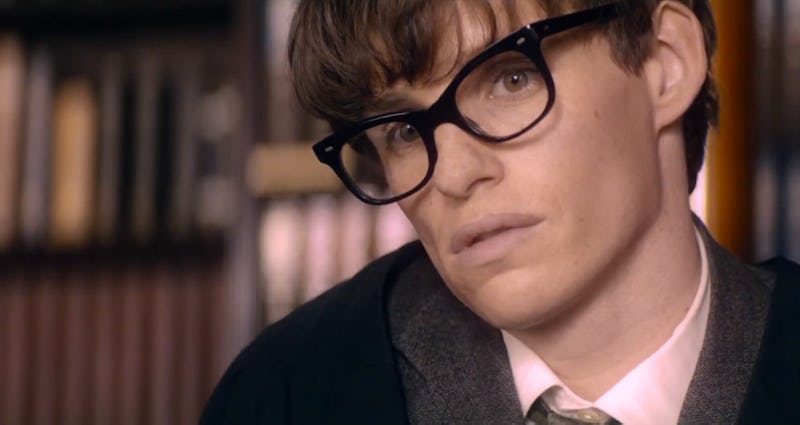 At this juncture in the summer we're at a pretty comfortable place, cinematically. We've got our big-budget mega-blockbusters like Guardians Of the Galaxy to keep us occupied with bright colors and Chris Pratt — and we've also got trailers for awards season pouring in, begging for critical approval. This time it's the first trailer for The Theory Of Now , starring Eddie Redmayne as a young Stephen Hawking.
This film is being released in November and has Redmayne playing Hawking at a time of his life in which he was diagnosed with motor neuron disease and was just beginning to make giant splashes in the scientific community. In other words: It's pretty much guaranteed this is an awards grab, and Deadline already calling it an "Oscar contender" is just the beginning. David Thewlis' inspirational "It has been a great joy to watch this man defy every expectation, both scientific and personal" at the climax of the trailer is just further evidence.
This is not to say, of course, that this film should necessarily be looked at through cynical Hollywood-jaded eyes: Hawking is a hugely important figure in scientific history, and much like The Imitation Game inspiration Alan Turing, his story is one worthy of telling.
This trailer also tells a hell of an earnest love story considering Hawking left Jane (played by Felicity Jones) for one of his nurses in the '90s. Then again, nothing gold lasts forever — except maybe Golden Globes.
Image: Working Title Films