Happy Birthday, Lucille Ball! 8 of Her Best Quotes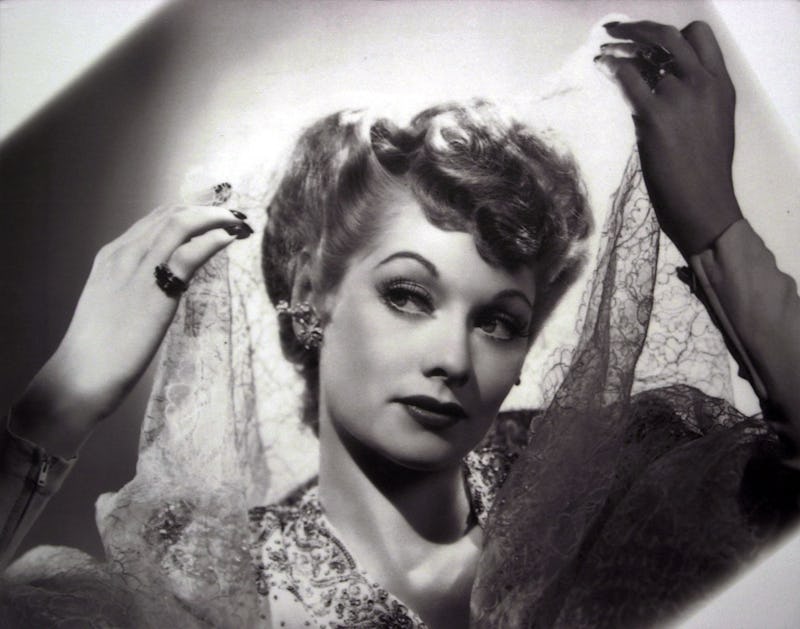 David McNew/Getty Images Entertainment/Getty Images
Ask anyone today to rattle off the top women in comedy, and you'll probably get names like Tina Fey, Amy Poehler, Kristin Wiig, Maya Rudolph — and rightly so, because they are hilarious and groundbreaking and deserve all plaudits all day. But it's important to remember the women who paved the way even for our modern day comedy heroines — and perhaps chief among them, the great Lucille Ball, who celebrates her birthday on Wednesday. Ball is most famous, of course, for her genre-defining sitcom I Love Lucy, of which she was not only the star, but also the co-creator with her husband Desi Arnaz and co-head of their production company, Desilu. In fact, after she and Arnaz divorced, Ball bought out his share, making her the first female head of a television production company.
Plus, you guys, she was personally responsible for Star Trek. Okay, maybe she did think it was about celebrities on a USO tour when she first commissioned the pilot script — but even after she read it and understood its full "western in space" implications, she essentially risked her entire company just to bring you Captain Kirk. I know, I know — she wins, just, everything.
So to commemorate what would have been Ball's 103rd birthday, below are eight particularly inspirational quotes of hers, if for no other reason than to remind you just what a wise and witty powerhouse she was:
Happy Birthday, Lucy — we really do love you.