Editor's Picks: 3 of August's Best Books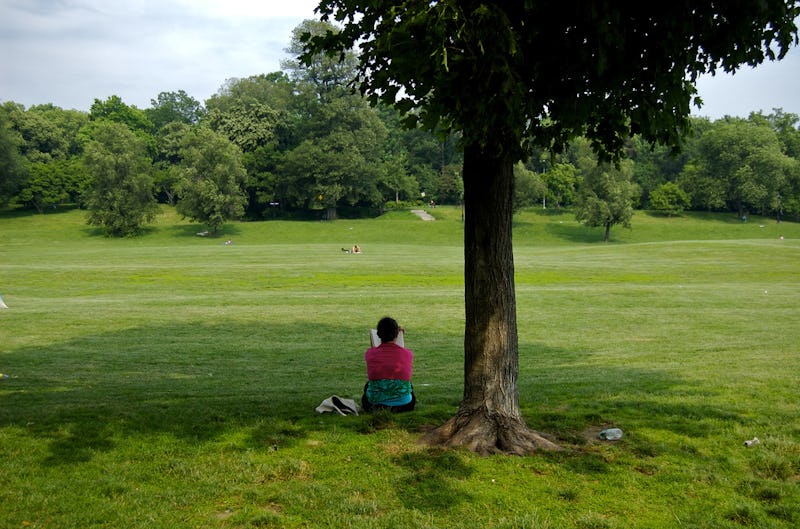 Summer's winding down, so you've got to pick your reads wisely this month — it may be the last time for a while that you have a big, long chunk of clock to laze for hours and read, read, read. These three novels are unputdownable to make sure you get the most out of your August.
The Sound of Things Falling by Juan Gabriel Vásquez (Riverhead)
While playing billiards one afternoon in Bogotá, young professor Antonio Yammara meets a pilot, Ricardo Laverde, with a suspicious past. Stepping out into the street, the two are involved in a brutal accident in which Antonio is badly hurt, and Ricardo is shot dead. The circumstances surrounding the shooting are suspect, and Antonio is haunted by the incident even years later, the memories imposing on his life with wife Aura. Through multiple carefully constructed plotlines that explore the Colombian drug trade and several decades of love, death, and fate, Vásquez pieces together Ricardo's life and Antonio's story.
What falls in The Sound of Things Falling is, well, nearly everything: a literal plane, for starters, but also lives ripping apart at the seams. Watching this transpire is the novel's greatest feat — in a relatively short book, the author manages to subtly shed light on the drug trade and the complicated diplomatic history surrounding it, and simultaneously deliver an incredible rumination on human relationships and memory.
Translated into English by Anne McLean, the novel is a feat of language. The prose is exquisite and cinematic; it seems nothing has been lost in translation, and it's hard to imagine words could possibly come together more beautifully in Vásquez's native Spanish. The author constructs rich descriptions of Columbian landscapes, and paints equally vivid portraits of each character's emotional and psychological experiences in the fraught territory. Several pages in, Antonio thinks:
We know it, we know it very well; nevertheless, it's always somewhat dreadful when someone reveals to us the chain that has turned us into what we are, it's always disconcerting to discover when it's another person who brings us the revelation, the slight or complete lack of control we have over our own experience.
Yes, the entire narrative reads that effortlessly — and that's what's most impressive.
Night Film by Marisha Pessl (Random House)
Legendary horror director Stanislas Cordova's 24-year-old daughter Ashley is found dead, and though her death is deemed a suicide, journalist Scott McGrath isn't buying it. Scott sets out to investigate, but he has extra interest in the case; a few years prior, he lost a mega-lawsuit for slander against the Cordova family. Night Film documents Scott's deep dive into not only the murky circumstances surrounding Ashley's death, but also the cult world around the enigmatic director, who hasn't surfaced for years.
Night Film is a thriller, and it's paced like one — Pessl ushers you through more than 600 pages like the sheer heft of the page count is nothing. Yet although we're strapped in for the ride, the characters who come along with us are sort of a motley crew, giving the story a distinctly non-genre feel. It's a genuine page-turner wherein the secrets feel like characters, too.
The novel is bolstered by insertions of mixed media: websites, articles, and other clues that Scott uncovers along the way. They're surprising, fun, and add a level of dimension to the already gripping story. Pessl is such a careful architect, and every bit of Night Film demonstrates it, from its physical construction to its genre-bending plotting to how deliberately straightforward the prose reads when you're in the thick of it. It's all a little mesmerizing.
The Affairs of Others by Amy Grace Loyd (Picador)
In The Affairs of Others, thirty-something narrator Celia, possessed by the loss of her husband five years earlier, now owns a small apartment building in a posh corner of Brooklyn. She's chosen her tenants particularly because they keep to themselves — and allow her to remain in her insular world, overcome by the memories in which she chooses to stay absorbed. But a series of events transpires with each of the building's occupants during which the seal breaks and Celia's secluded world opens, forcing down her walls physically, emotionally, and even sexually.
The novel is a skillful study of the relationship between language and character. Loyd's sentences are immersive, immediately wrapping the reader into Celia's limited world with its restraint. As events unfold, Celia's language transforms with the momentum of the novel, opening wider and varying subtly in structure to offer a character rediscovering herself and her bearing in the world.
Though a debut author, Loyd, an executive editor at Byliner Inc. and the former fiction editor at Playboy, writes with a seasoned hand. The prose is graceful. As Celia starts to respond to her surroundings, Loyd pens sentences that resonate outside of the story, nearly glowing on the page. Swept up in one of her many moments of judgement, Celia says, "We are all writing and rewriting — so that we might be acceptable to ourselves and others, especially others."
The read feels markedly sophisticated in its shape, pace, and content — it's sultry all the way around — and the authority is refreshing.
Image: alexstaubo on flickr