Gov. Walker Supports New Anti-Abortion Bill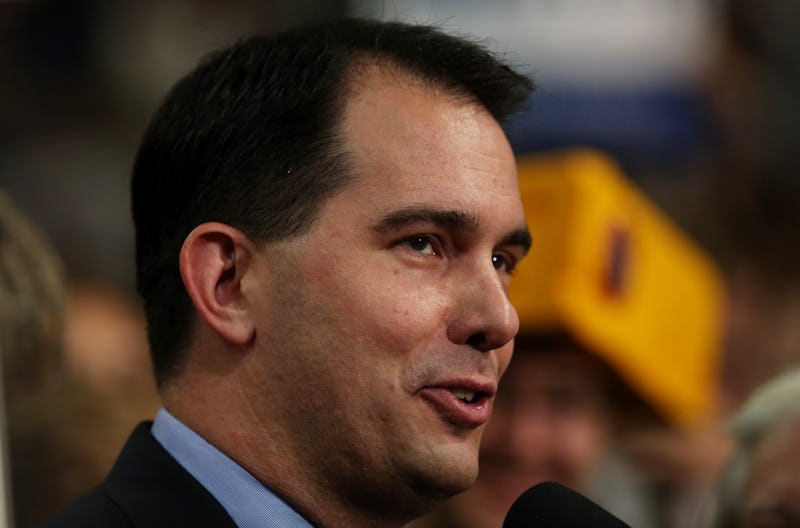 File this one under news that makes us hate politicians. On Tuesday, Wis. Gov. Scott Walker (and recall election-survivor) declared his support for an anti-abortion bill that was introduced at the beginning of June, saying he will sign it into law if it is passed by state legislature.
The bill, SB 206, requires women to undergo an ultrasound before getting an abortion, which means that many women who seek abortions in their first trimester have to undergo an invasive transvaginal probe. The bill also forces one of the state's last abortion clinics to shut down.
What does Gov. Walker have to say about this decision? He told reporters in Milwaukee, "I don't have any problem with ultrasound. I think most people think ultrasounds are just fine."
A woman who has made what is likely a complicated and difficult decision probably has a very, very big problem with an invasive (and medically unnecessary) probe being put into her body in an attempt to force further contemplation. But then, Governor Walker would know exactly how that feels.
You can take a look at other states that mandate ultrasounds before abortion, and find out more potentially distressing information here.