Do You Love Chicken Fries THIS Much?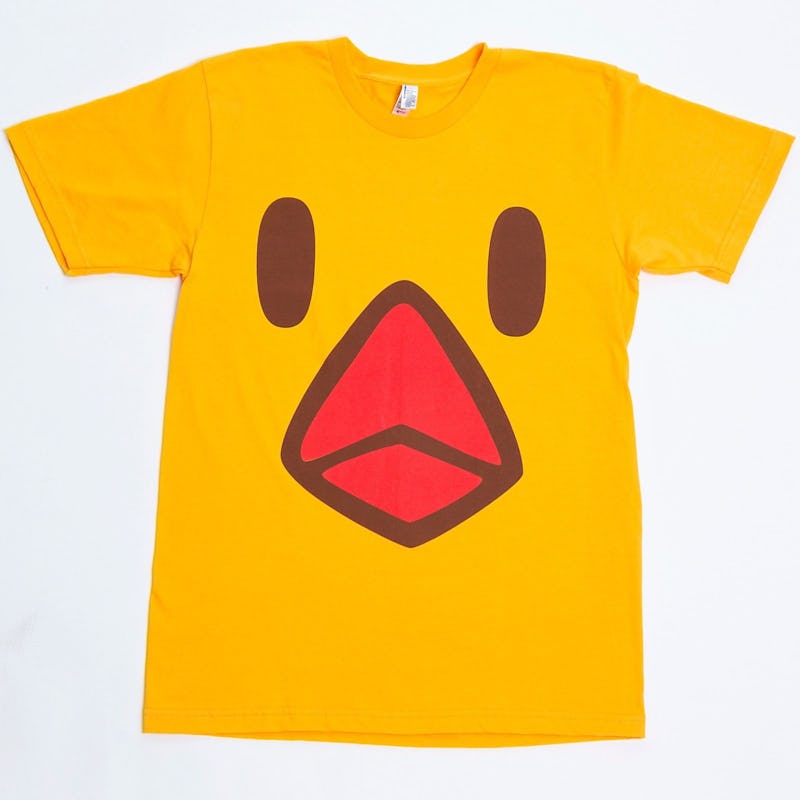 It isn't Christmas, but for Burger King Lovers and fanatics of their Chicken Fries it sure must feel that way. After the media was filled with an overwhelming amount of tweets, dedicated Tumblr and Facebook pages, Change.org petitions, and phone calls, Burger King is bringing Chicken Fries back nationwide. When I was younger, Chicken Fries with honey mustard was my absolute favorite item on the Burger King menu. I'm not ashamed to admit that I shed a few tears when the delicious item was no longer available.
So as childhood memories of chicken fries swirl in my head, I must say thank you Burger King and the fans that contributed to this epic comeback. And why not celebrate the comeback with a Chicken Fries bikini? Because that's a thing you can do. You rock, America! For a limited time only, Burger King is selling exclusive Chicken Fries fan gear on eBay, including the aforementioned bikini, temporary tats, and a mug featuring the weird Chicken Fry guy posing as a pseudo Uncle Sam. Sweet.
"Our fans have spoken, and we had to listen. On peak days we've seen one tweet every forty seconds about Chicken Fries, many of them directly petitioning, begging, for us to bring them back. When you have guests who are this passionate about a product, you have to give them what they want," said Eric Hirschhorn, Chief Marketing Officer North America, Burger King Corporation. "We want to do right by our guests by bringing them back for a limited time." Thanks, BK. We salute you.
Images: Courtesy Burger King