There'll Be A Lot More 'New Girl' In Your Life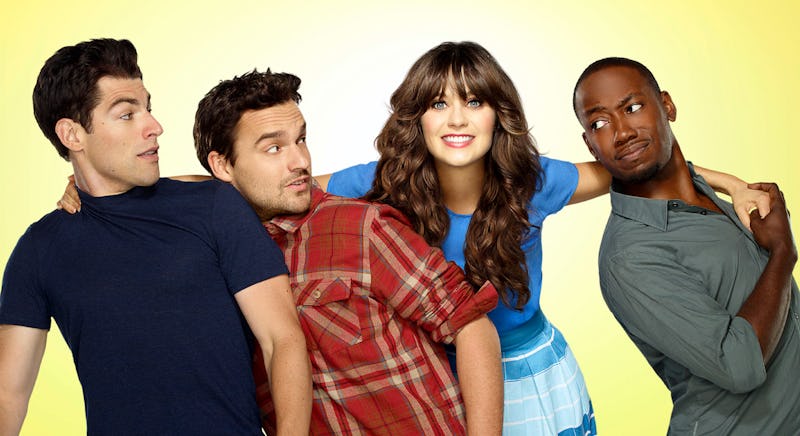 We must all prepare ourselves: There's about to be a lot more New Girl out in the world. Our basic cable channels will soon be overrun — or at least two of them will. New Girl is entering syndication. New Girl is entering its fourth season on Fox this Sept., and now Deadline's reporting that TBS and MTV have both won a five-year deal to the rights of the Liz Meriwether-created show.
As a series, New Girl's had its ups and downs, critically, story-wise, etc., over the past three years. Losing and then bringing back Damon Wayans Jr. and getting will-they-won't they couple Nick and Jess together was a bit clunky. The latter happened at the end of Season 2, with the show riding the relationship out through much of the third season. The ensuing breakup, coupled with the show's ever-shifting lineup of regulars, puts the upcoming fourth season in a precarious place: Will the show re-discover its voice and mesh as a whole going forward, or will it lose the momentum it gained in Season 2's critically acclaimed run of episodes?
Regardless, syndication guarantees there will be plenty more eyes paying attention. And hey, there are plenty of great episodes. I've been waiting for an excuse to re-watch.
Image: Fox