Princess Diana's Beauty Secrets Revealed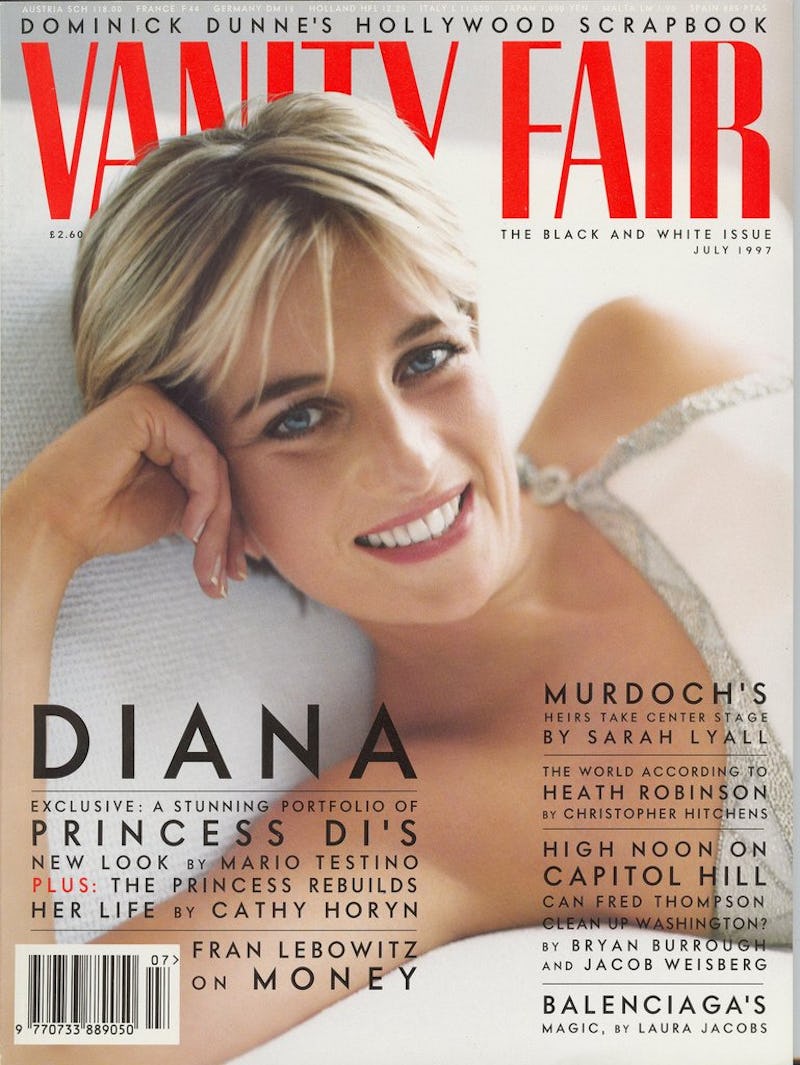 There's absolutely no question that Princess Diana is one of the biggest beauty icons of all time. It's easy to forget how huge of a presence she was in the fashion and beauty world. From the moment she married Prince Charles in 1981, all eyes were on the gorgeous blonde, with her notable '80s boyish haircut and model-esque features. It's been almost 17 years since the tragic death of Princess Diana, but even today, the media continues to remember her, whether it's honoring her with an exhibit or inevitably comparing Kate Middleton to her. In a recent interview with Stylist magazine, the late Princess Diana's makeup artist Mary Greenwell shared her former client's beauty secrets.
Princess Diana may have been on track to be the Queen of England, but that didn't mean her makeup and skincare routine was complicated and expensive. According to Greenwell, Diana just focused on a simple cleansing regimen and a natural makeup routine.
"Diana was very aware of her beauty regime, cleansing, toning, and moisturizing twice a day. Diana was very sensible when it came to her skin, she would always make sure she took her makeup off at the end of the day and made sure she always had a clean face before applying makeup," said Greenwell.
Greenwell also noted that Diana's skincare treatment didn't just involve the surface, but also what went inside her body. She said after she began working with her, "Diana did everything in moderation. She cut back on drinking so her skin was 100 percent."
When it came to makeup, Princess Diana wasn't so strict. "She was open-minded about trying new looks and colors! It's all about experimenting," said Greenwell. Apparently, Diana was a big fan of blue eyeliner (so '80s!), even though, according to Greenwell, blue eyeliner is not the best color choice for blue-eyed gals.
Diana's daily makeup routine consisted of the following: a moisturizer base followed by a foundation "to suit her skin tone exactly," which was also then used a concealer to lift the eye area. To finish up, Greenwell would sweep layers of mascara on the roots of Diana's lashes (because "mascara is a gift of all gifts"), and then added a light blush and lip color "to suit her mood that day."
All secrets aside, Princess Diana had somewhat of an advantage when it came to the beauty department. "She had the most incredible skin, which frankly, at the end of the day, also can come down to family genes," said Greenwell. I'm sure that's where Prince George gets his glow from.
Image: Vanity Fair