Recreate Her Romantic Cover Look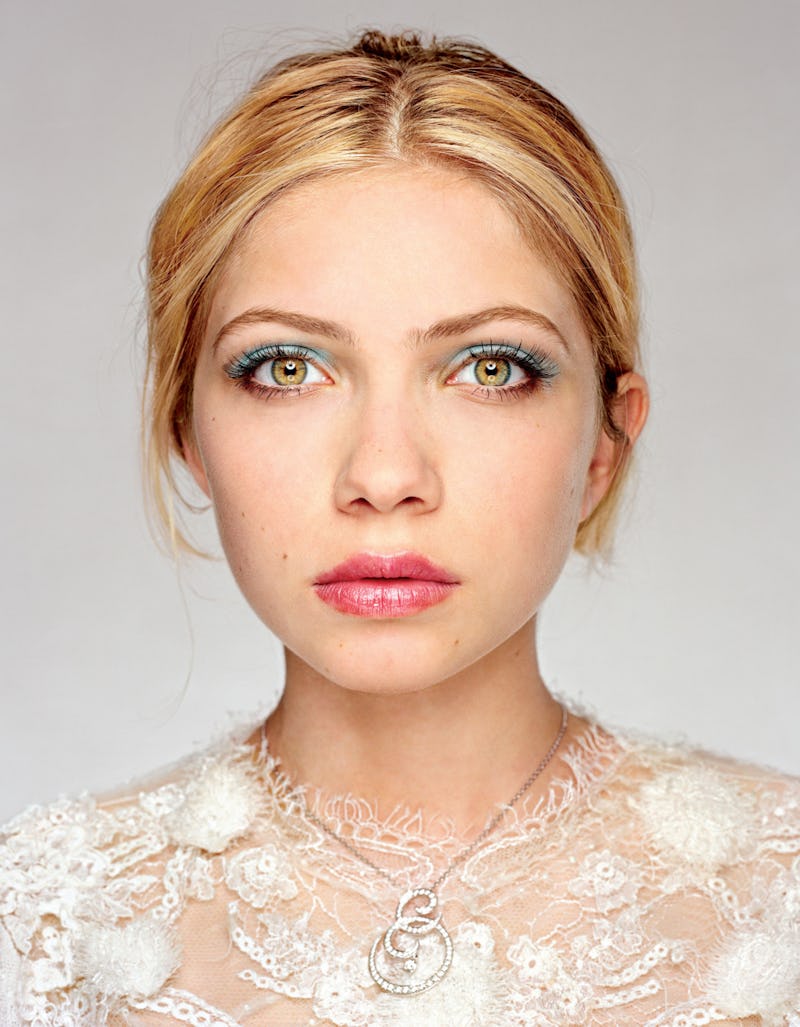 Tavi Gevinson recently covered NYMag, and, despite it being the fashion issue, this time it wasn't about clothes. The recent high school grad was promoting her Broadway-bound production of This Is Our Youth (she stars alongside Scott Pilgrim and Wallace Wells — I mean, Michael Cera and Kieran Culkin), which is currently showing at Steppenwolf. Give me a brief second to fangirl, because the Kenneth Lonergan-penned play is one of my favorites, ever. Like, it might only be second to Twelfth Night in my book (or maybe Death of a Salesman).
But we're not here to talk theatre today, no matter how long I could wax poetic on This Is Our Youth. We're here to talk beauty. Specifically, Tavi's amazing cover look — somehow it manages to be fetchingly retro in both a '60s and Victorian way, it's soft and understated enough for daytime wear, it features a take on blue eyeshadow that doesn't look like it needs to be exorcized back to the '80s, and it's just goshdarn pretty. In other words? It's an all-around win.
1. Start with the basics
You know, foundation, blush, browliner, etc:
For foundation, I'd go for light coverage, if you're able, since Tavi is so young and dewy (I used Bourjois Healthy Mix Serum Foundation).
I tried to make my eyebrows a little skinnier to mirror Tavi's expertly groomed/impressively arched brows, but they were too straight and caterpillar-y for it to have any real effect. If you're a little more blessed in the eyebrow department, make sure to emphasize your arch, and lengthen a little to get her look.
For blush, I used a plummy color, because it felt fittingly retro to me (it was TheBalm in Cabana Boy).
2. Go blue
Start with your blue eyeshadow of choice! Gevinson's is quite pale (yet vibrant), a tad sheer, and matte. I had to improvise a bit — I mixed a cornflower blue Urban Decay shade (Peace) with a matte white NYX shadow to tone it down a bit, and give it that soft look Gevinson's rocking.
And don't worry too much about getting it perfect: If you'll notice, hers has a rather artfully undone look to it, so it's okay if your application isn't the most precise.
3. Add some liner (and mascara!)
I added a subtle cat-eye — and if you're more skilled with a brush than me, you might want to do an even thinner one.
When it comes to the mascara, try for a lengthening formula. I made the mistake of using a volumnizing one, so I don't have the feathery, almost spidery lashes that Tavi's sporting. Oh, and go for the bottom lashes too, if you have them (I don't).
4. Line your lower lashes, too
Go for a delicate line in a dark brown, going a little thicker at the outer corners for some added impact. I used MAC Eye Kohl in Teddy, which was well up to the task of creating a subtle/old fashioned/romantic/doe-eyed look!
5. Finish off with lipstick
I had a bit of a problem with the lipstick, because, well... my lips are not pink like Ms. Gevinson's here. They are purple, and as such, no matter how hard I tried, I could not get the lovely pinky-berry color she has going on. Seriously, all the king's horses and all the king's men... I tried about a dozen shades, mixed colors, even tried masking my own lip color with concealer.
After some serious lip alchemy, the closest I could get was with Revlon Glossy Balm Stain in Whimsical, which I proceeded to sheer out with a lip brush for a more faded look. The lesson here? Don't stress about exactly copying your favorite celeb's makeup routine. Instead, adapt the look to suit your own skintone.
And that's about it! It's a classic, easy-to-wear look, and the blue gives it a nice twist.
Oh, and here's my best attempt at Tavi's doe-eyed pouty look:
... I think I should keep my day job.
Images: NYMag, Rosie Narasaki (5)