21 Songs to Start Your Day Off Right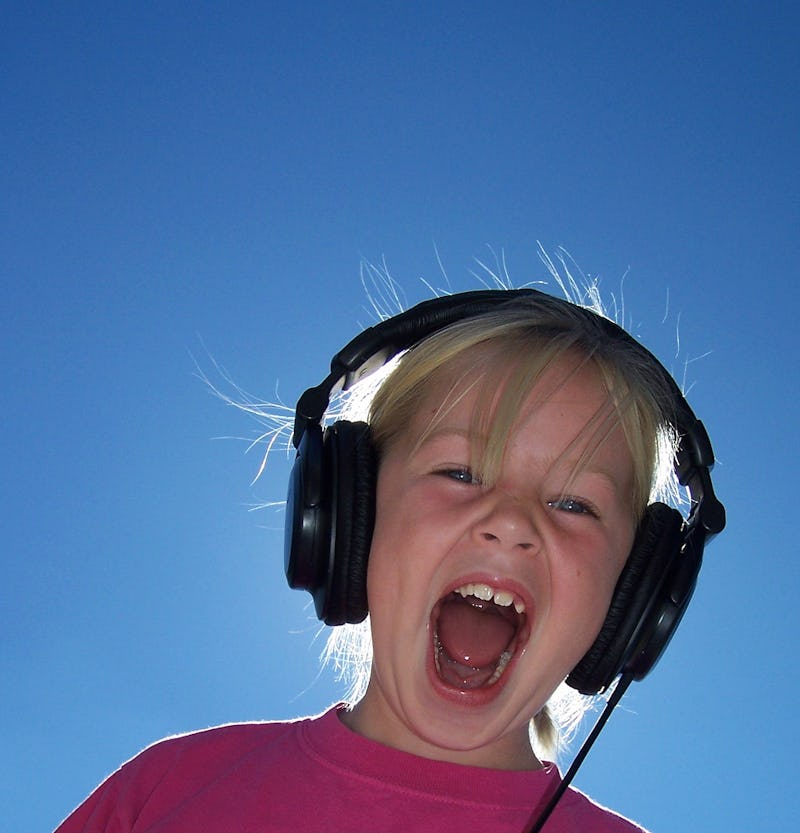 My best friend of eight years and college roommate of four can probably tell you that my mornings are not very pretty. Not only do I loathe the phrase "the early bird catches the worm," but if you want to avoid the wrath of Emma in the morning, you better be prepared with a large coffee and breakfast sandwich in hand.
So after many awkwardly silent and grumpy mornings, the two of us decided to add some upbeat music to our schedule. Not only did these songs help us kick those Monday blues, but they also generally helped us start all of our mornings off on the right side of the bed, despite the long school day to come.
Whether you're getting ready for that long commute to work, thinking about the test you have in an hour, or you're simply in need of a better way to start your day, these songs below should help you get there. You'll probably be listening to these tunes so often that you'll find yourself singing them in the shower and while you're painting your nails Easy A-style. After this, you'll view your mornings in a completely different way and *gasp* might even actually look forward to them.
"Walking On Sunshine" — Katrina & The Waves
This song pretty much screams happiness. There's really nothing better than a feel-good song to kick off your morning.
"Believe in Yourself" — Ziggy Marley or Chance the Rapper
You would not believe (or maybe you would) how many times my roommate and I played this our freshman year. Yes, it might be the theme song to Arthur, but there's a reason it made us happy when we were little. 'Cause it's bomb.
"With A Little Help From My Friends" — The Beatles
Ringo Starr was always everyone's favorite. This will definitely put a smile on your face.
"Over The Rainbow" — Israel Kamakawiwo'ole
I could cry so many happy tears listening to this song. So peaceful and beautifully sung, it's the best song to keep you calm in the morning.
"Ready Or Not" — Bridgit Mendler
Like a young Natasha Bedingfield, Mendler has a way with singing. Do not underestimate the power of this former Disney Channel star. Do not.
"Cassy O'" — George Ezra
If this British singer's cheerful song doesn't have you going in the morning, then I don't know what will. Who doesn't want a British man singing to them in the morning?
"Wake Me Up Before You Go-Go" — Wham!
Some songs just make you want to dance around in your underwear and sing into a hairbrush. This is one of them.
"Wouldn't It Be Nice" — Beach Boys
Beach Boys to keep things mellow? Classic.
"Clint Eastwood" — Gorillaz
If only I could actually carry around sunshine in a bag. At least I can carry it on my iPod with the Gorillaz.
"This Will Be" — Natalie Cole
Not only does this song play during The Parent Trap (already making it the best) but it's also super uplifting. You're welcome.
"Ain't No Mountain High Enough" — Marvin Gaye
Think Ryan Gosling in Remember The Titans. If that doesn't make you happy, then there's a deeper issue we have to discuss.
"Hawaiian Roller Coaster Ride" – Mark Keali'I Ho'omalu and Kamehameha Schools Children's Chorus
Lilo and Stitch was probably one of the best Disney movies ever with one of the greatest soundtracks to accompany it. Disney really just knows how to come up with some catchy hits.
"Feeling Good" — Nina Simone or Michael Buble
Honestly, an entire playlist from this Frank Sinatra twin could wake me up in the morning. However, since I can only choose one song, this cover of Simone's Feeling Good will have to do. Swoon worthy.
"Quelqu'un m'a dit" — Carla Bruni
Sometimes it's nice to listen to something slow in the morning, especially if you're not one to go from walking dead to energized caffeine addict instantly. Take a deep breath with this beautiful French song to bring about positive vibes.
"An Irish Party In Third Class" — Gaelic Storm
Okay, so Titanic was pretty sad, especially when someone (ahem, Rose) wouldn't share the door with Jack, but this Irish song will make you want to party. Even in the morning. And there's nothing wrong with a little bit of dancing to get your day started.
"Love Today" — Mika
Mika is basically the god of happy songs with that amazingly high-pitched voice of his. Tell me this won't make your morning. I dare you.
"I'm Like A Bird" — Nelly Furtado
Although I'm sad that Furtado had babies and pretty much stopped singing to be a mom (props to her, though), she's got some pretty awesome songs in her repertoire. She'll make you look forward to the work day ahead of you.
"Ain't It Fun" — Paramore
There's something so carefree about this Paramore song even though it is about learning to grow up and become independent. Plus, Hayley Williams' vocals are always badass.
"Daylight" — Matt and Kim
Aside from their brilliant chemistry, this dynamic duo has provided the world with one of the most high-spirited songs ever. If you don't already, you'll play this song on repeat.
"Dog Days Are Over" — Florence and the Machine
I just want to clap my hands and jump around on my bed to this song. It's pretty much impossible to have a bad day after listening to this.
"Send Me On My Way" — Rusted Root
Every time I listen to this song, I feel like I'm on my way to some sort of exotic, tropical destination. You might not be so fortunate as to actually be on vacation while listening to this song, but at least it'll help lift your spirits in the morning.
Images: flattop341/Flickr; glee/Wikia; gifsoup (7); acatinvain, imgif, reasonstosmle, funnygirls-help, jackdawsonfan, inretrospect90s/Tumblr, wifflegif (4); weheartit; musiccrowgirl, rebloggy